2020 Adjudicators
Jacques C. Després – Senior Piano (Edmonton)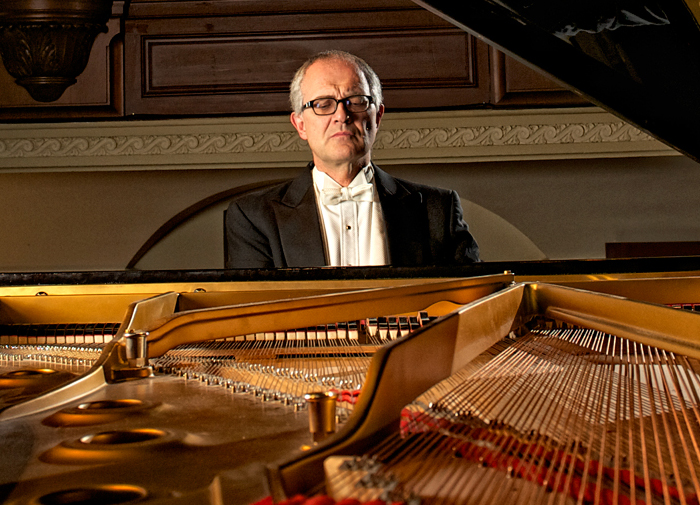 Pianist Jacques C. Després has concertized for four decades on three continents through his recordings, performances as a soloist with orchestras, solo recitals and collaborative work. An intelligent, refined, highly sensitive and disciplined artist, Després' performances and recordings are praised by critics who cite his "crystal-clear pianism," and his abilities "to bring humanity, integrity and an enormous expressive range to the pieces." His "pianistic control is flawless, the sonority magnificent, and the playing is utterly and consistently clear." Since his 1978 debut with the Montreal Symphony Orchestra, Després appeared as a soloist with many orchestras under the baton of conductors including Otto-Werner Muller, Franz-Paul Decker, Jens Nygaard and Simon Streatfield. Després' tours have included performances aired on CBC radio and at summer festivals in North American and Asia.
Notable recordings include world premiere of the complete piano works of Joseph Martin Kraus and the Kraus' complete chamber music works on the Naxos label, which received widespread critical acclaim and exposure. A leading lecture-performance artist on both period and modern instruments, Després has been invited to numerous schools in North America and Asia, including the Juilliard School, Northwestern University, Vanderbilt University and the Central Conservatory of China (Beijing).
Després completed his doctorate in performance at the University of Stony Brook. He holds a Masters degree from the Juilliard School of Music, a Unanimous First Prize from the Quebec Conservatory, and the Artist Diploma with High Distinction from Indiana University as a student of György Sebök. Other teachers include Adele Marcus, Gilbert Kalish, William Masselos and Christiane Sénart. He has been a Professor of Music at the University of Alberta since 2005.
Catherine Glaser-Climie – Voice (Calgary)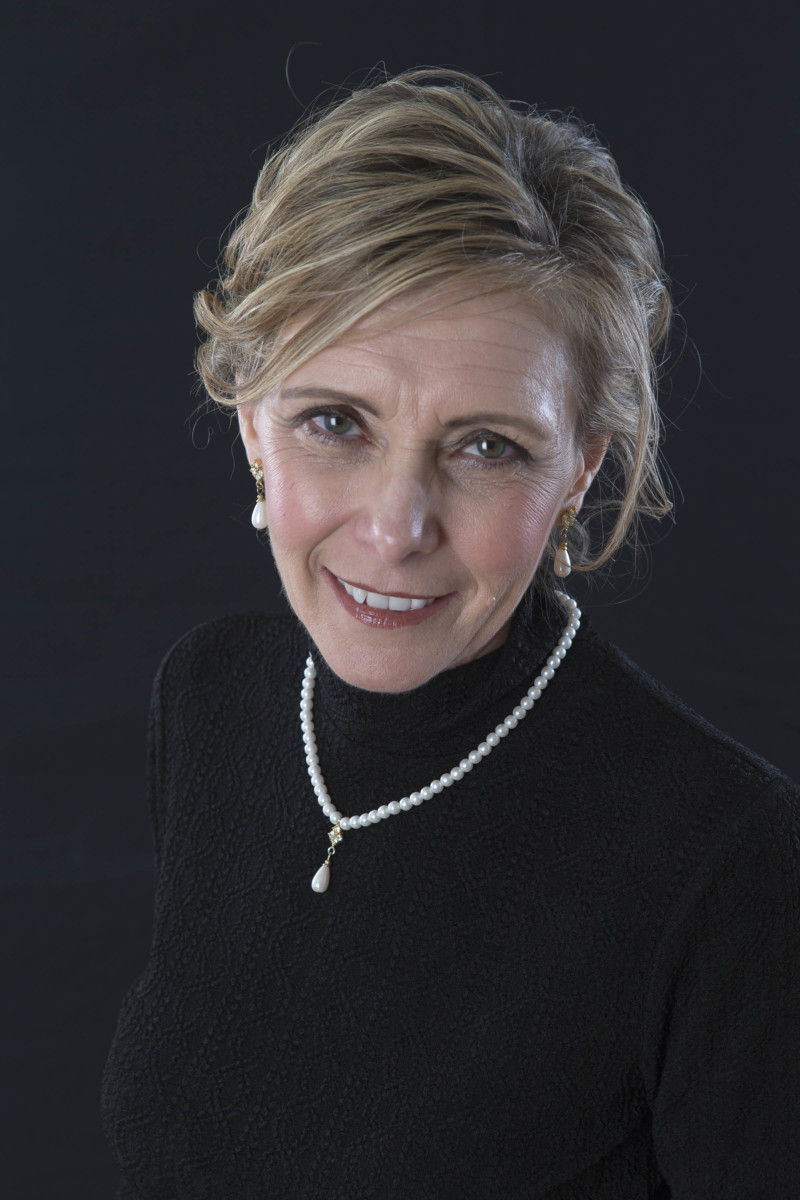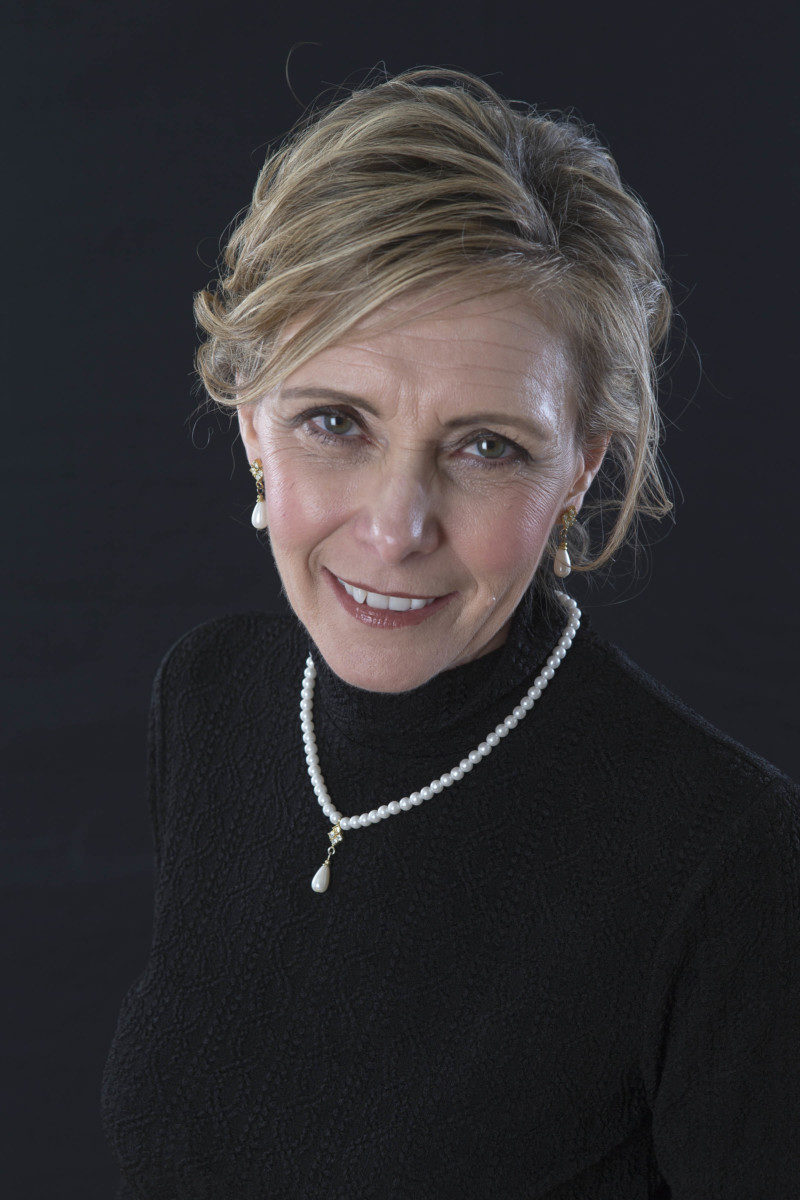 Catherine Glaser-Climie has nurtured and inspired singers of all ages through her acclaimed work with choirs and singers for more than thirty-five years.  SIngers under her direction have won awards at the local, provincial and national level and regularly perform with Calgary Opera, the Calgary Philharmonic Orchestra and are frequently heard on radio and television.   Her choirs have been invited to perform at prestigious events and tour extensively throughout Canada, the United States and Europe. Her choirs have twice performed for Her Majesty Queen Elizabeth II and HRH Prince Philip in Edmonton and in Ottawa.
Currently she is Founder / Artistic Director of the Cantaré Children's Choir in Calgary, a nationally-acclaimed programme of one hundred and fifty singers ages six to eighteen, and serves as Minister of Music at Evangelical Lutheran Church of the Cross.
In demand to share her expertise with all levels and ages, and known for her captivating warmth and enthusiasm, invitations to appear as adjudicator, lecturer, guest conductor and clinician take Catherine across North America. Recognized as a leader, she is active in many professional organizations, currently serving on the Program Advisory Committee for Choir Alberta.  July 2019 she was featured as a presenter at the CHORAL EXPO hosted by the International Federation of Choral Music in Lisbon, Portugal.
Kristine Gray – Junior & Senior Bands, Woodwinds (Calgary)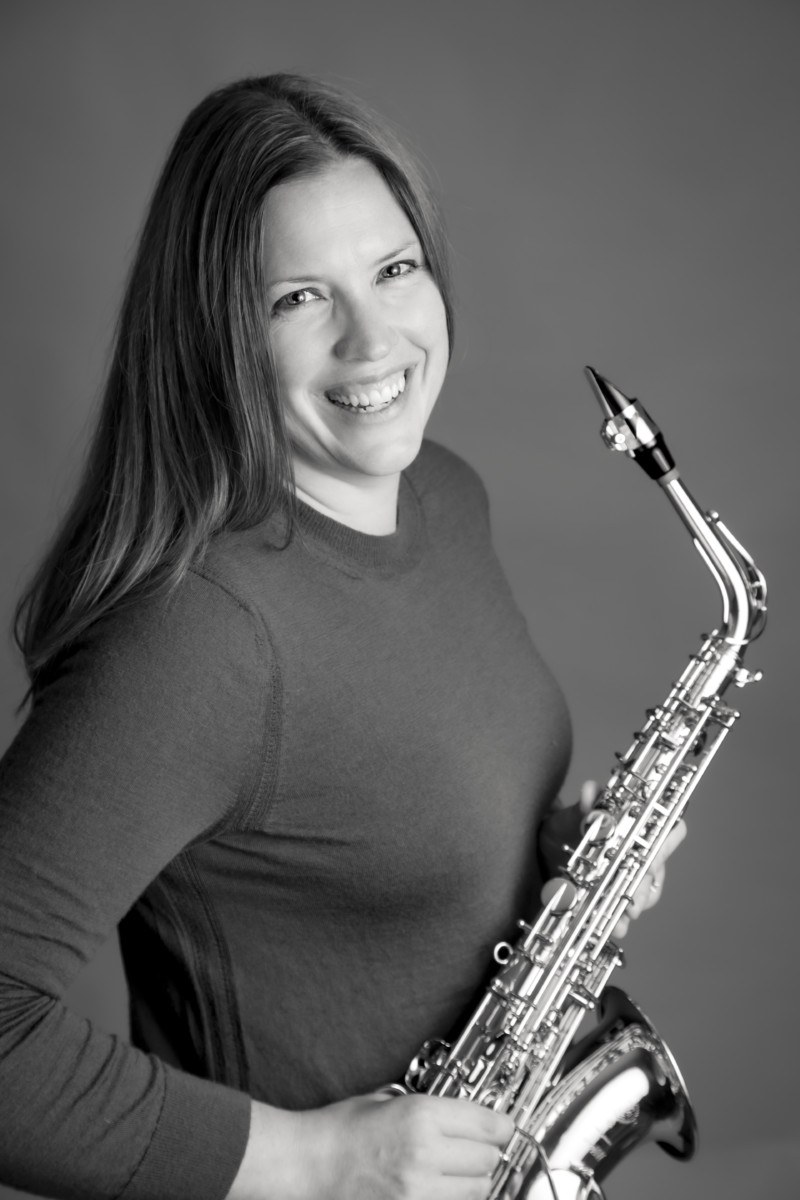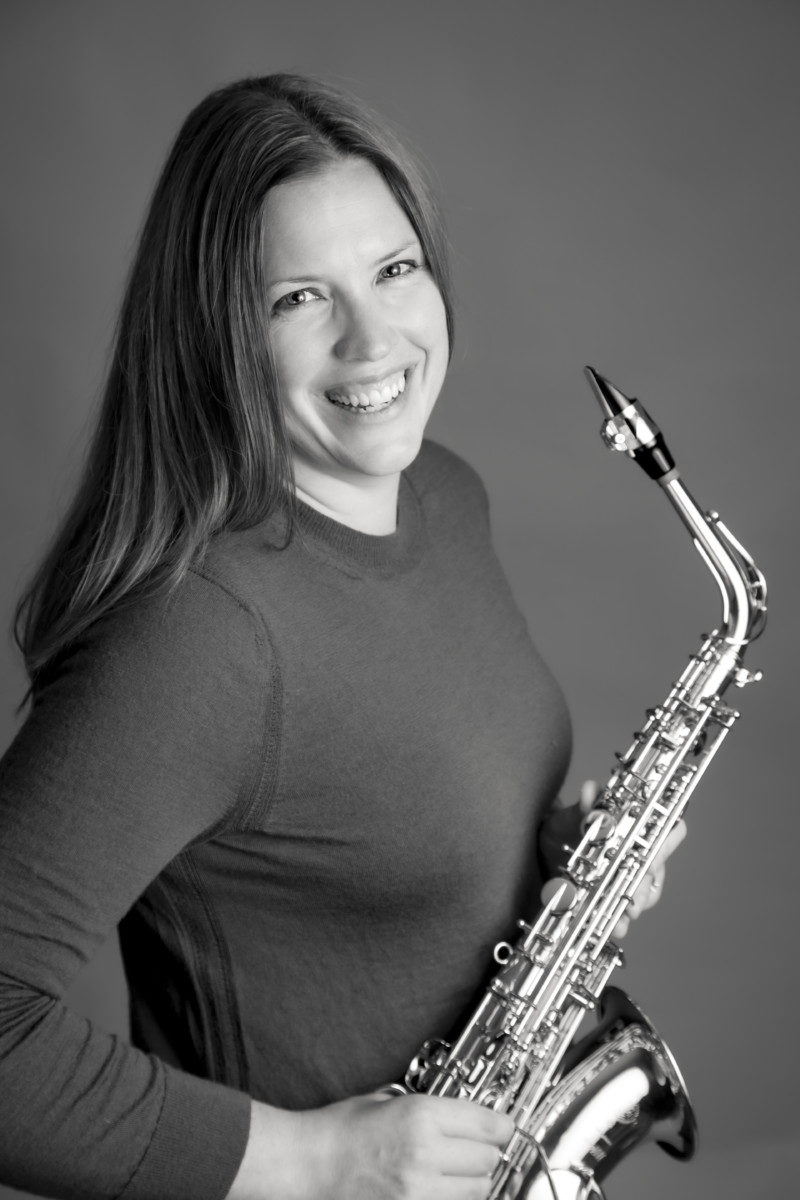 A native of Calgary, Kristine Gray began her musical studies at an early age studying classical guitar and saxophone.  Kristine obtained her Bachelor of Music degree at the University of Calgary, under the direction of Dr. Jeremy Brown.  Kristine also received her Bachelor of Education from the University of Calgary and her Masters of Music in Saxophone Performance from The Boston Conservatory.  She has been an educator in Calgary, Toronto and Boston as well as having an active private studio.  In the fall of 2005, she completed a twelve week Music and Sound Residency at the Banff Centre for Performing Arts.  An active performer and advocate of new music, Kristine has performed with the Calgary Philharmonic Orchestra, the Red Deer Symphony, throughout the United States, Canada, Europe, Thailand and Scotland.  In 2015 Kristine completed her Doctorate of Musical Arts in Saxophone Performance through Boston University, under the direction of Kenneth Radnofsky.  In addition to performing and teaching, Kristine compiled the 2014 edition of the Royal Conservatory of Music Saxophone exam syllabus with Dr. Jeremy Brown.  She has adjudicated music festivals from Terrace, British Columbia to Charlottetown, Prince Edward Island.  Kristine has been the saxophone instructor at the University of Lethbridge and currently she is on faculty at Mount Royal University Conservatory, the Calgary Board of Education and is in the process of becoming a Royal Conservatory of Music examiner for winds.
Marlis Gunderson – Junior Piano (St. Albert)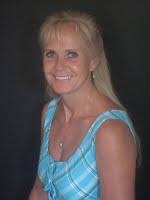 Marlis loves music. She started playing piano by ear when she was 4. She took lessons and finished her RCM Grade 10 while in high school. After graduating she became an ICU nurse, which she has been now for over 35 years. She completed her ARCT with Jaquie Ryan after nursing graduation and has been teaching piano since.
Marlis continues to learn new music by being involved in the Roubakine Piano Club, where she participates in master classes twice a year.
She enjoys adjudicating across Alberta and is organist and accompanist for several choirs and vocal groups.
She resides in St. Albert with her husband, close to her 2 grown children and 4 young granddaughters.
Marlis is very excited to be invited back to the Grande Prairie Music Festival.
Gaye-Lynn Kern – Choral & Speech Arts (Saskatoon)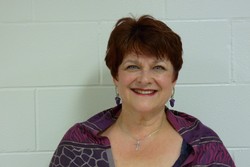 Gaye-Lynn Kern is a Performer, Teacher and Clinician.  Her areas of specialization are Voice (Solo and Choral), Music Theatre, Drama and Speech Arts.  She has a Master of Music (Voice) & a Post Graduate Diploma from the Guildhall School of Music and Drama, London, UK.  Other post-graduate studies include the Mozart Opera Studies Institute and the Pacific Voice Conference.
Ms. Kern has performed over twenty-eight leading roles in opera (The Medium, Hansel and Gretel, The Magic Flute), operetta (The Mikado, H.M.S. Pinafore), Music Theatre (The Sound of Music, My Fair Lady) and plays (Dancing at Lughnasa, Murder at the Howard Johnson's). Her thirty-four directorial credits include; Anne of Green Gables, The Boyfriend, Grease, Li'l Abner, Oliver!, The Real Inspector Hound, Blithe Spirit and Nunsense. At the International Saxophone Conference 2000 in Montreal, Ms. Kern premiered Songs of Childhood.
Ms. Kern has enjoyed adjudicating at over 165 Music Festivals in Western Canada since 1990. She is the Past President of the Saskatoon Music Festival and Provincial Rep. for the CMFAA.  
 Twelve of her thirty-nine years of Vocal Pedagogy have been at universities and colleges where she taught for both Music and Drama Departments and her students are frequent festival scholarship winners at both local and provincial levels.  Her students have ranged in age from 4 years (pre-kindergarten) to 90 years (Elderhostel).   Ms. Kern coaches professionals in a wide variety of careers.
Gaye–Lynn Kern has performed professionally in England, Europe, the United States, and Canada. She also performs in Improv Theatre and on the Concert Stage as a soloist and as a member of The Gala Trio. Gaye-Lynn resides in Saskatoon with her husband, artist Gordon Grant and three feline companions; Magnolia, Charlotte and Errol Flynn.
Alison Kilgannon – Intermediate Piano (Sherwood Park)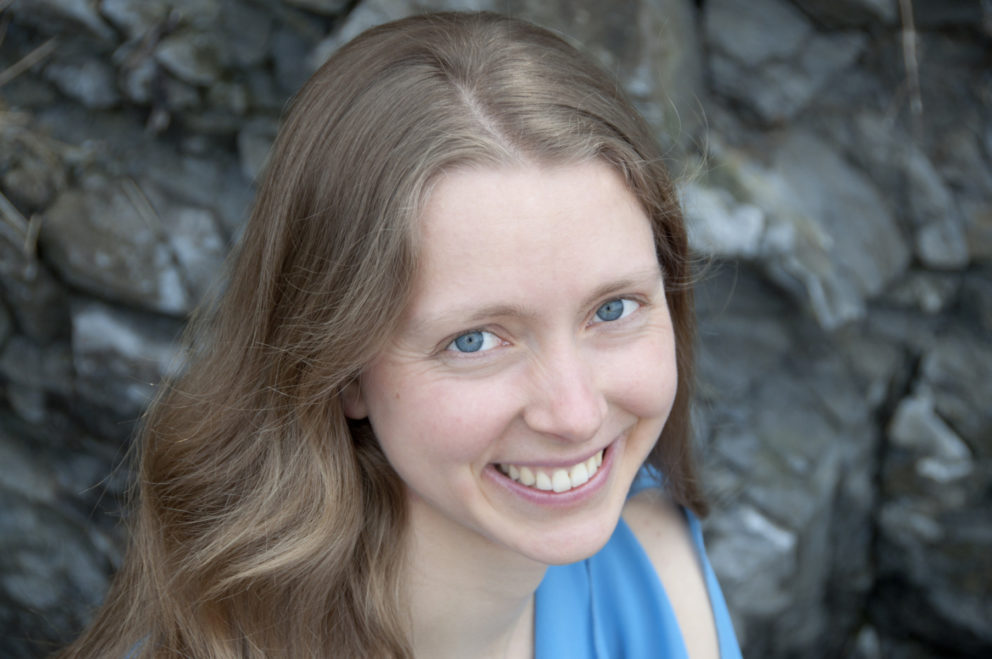 Canadian pianist Alison Kilgannon has performed in North America as well as in Spain, France, Switzerland, the Netherlands, Germany, and Ecuador. She has appeared with the Orquesta Santa Cecilia Cullera, the Edmonton Symphony Orchestra, and the Red Deer Symphony Orchestra and has received awards at competitions including the Concours Prix d'Europe, the Northern Alberta Concerto Competition, the Festival de Musique de Bas-Richelieu, and the STARS Award for Young Artists. Her chamber music performances have been broadcast on the radio station Avenue Vincent D'Indy.
Alison is passionate about sharing music through her teaching, coaching, and performing and draws on her research involving music theory and music psychology to continually improve her approach. She is an active member of the Alberta Piano Teachers' Association and of the Alberta Registered Music Teachers' Association with whom she holds convenorship positions.
Alison completed a Doctor of Music degree in piano performance at the University of Montreal under the guidance of Dr. Jean Saulnier. Other teachers include Marc Durand, Janet Scott Hoyt, and Claudio Martínez-Mehner. To complement her formation, she has participated in numerous masterclasses with internationally known artists in Europe and North America.
Currently based in Alberta where she holds a position as Assistant Professor at Burman University, Alison remains active as a soloist, recitalist, collaborative artist, and adjudicator while still finding time to enjoy hiking in the Rocky Mountains. In 2014, she was honoured to become a fellow of the Schmeelk Canada Foundation in recognition of her interest in promoting understanding and exchange between Canada's Anglophone and Francophone cultures.
Ron Long – Musical Theatre (Edmonton)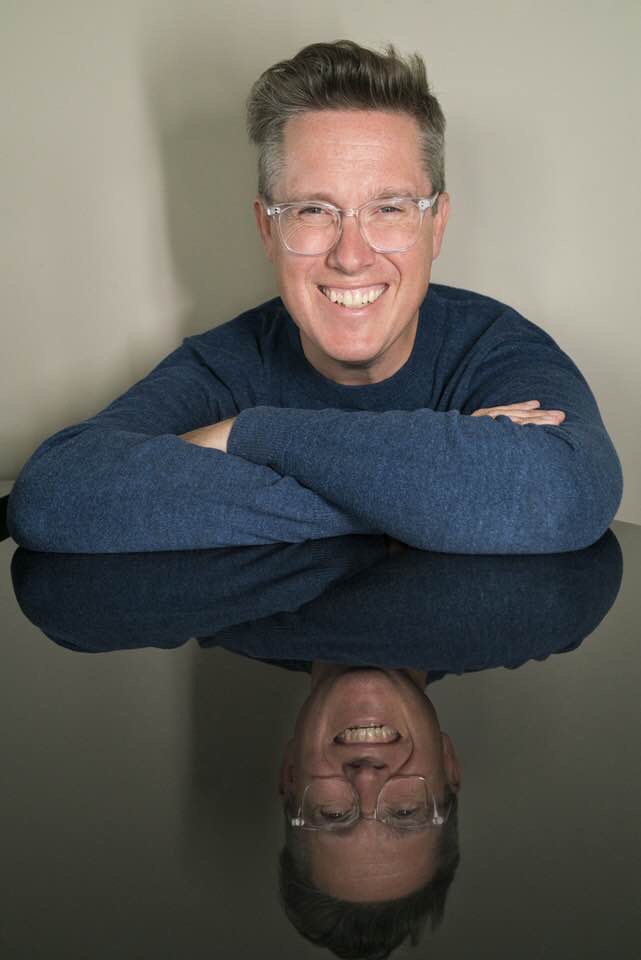 Ron is an Edmonton based voice teacher and performer.  He is the first and only Estill Master Trainer in Alberta.  It is a worldwide organization that teaches an anatomy based and scientific approach to voice production that helps students speak and sing in many different vocal qualities including belting and opera.  He regularly teaches Belting Workshops and provides introduction courses to Estill Voice Work.  Ron is currently making a course on singing including belting posture, and breathing.  To find those courses go to www.singingwithron.com.  Check out his website for upcoming workshops – www.ronlong.ca.
He also regularly adjudicates Music Festivals around the province.  Ron has also completed a course as a Certified Yoga Teacher (but has never taught a class) and is a Reiki Master.  Ron completed a Master of Music from Southern Illinois University of Carbondale in Opera and Musical Theatre.  He is a member of Equity, the Canadian actors union and has performed with Edmonton Opera in many roles. Ron teaches in his home on the northside in the neighbourhood of Griesbach and as well teaches downtown at MacEwan's Conservatory of Music at the Alberta College Campus.
Ron's students include chorus members of Edmonton Opera, local amateur musical theatre performers, other voice teachers and anyone interested in learning more about how to use their voice.  His schedule is very full but he always has time for consultations  and vocal coachings.  He specializes in audition prep.  Please check out his website for videos of performing, his blog, and his weekly summer of 2018 Singing Column with Mark Connolly on CBC radio's Edmonton Am.
Brad Mahon – Guitar (Okotoks)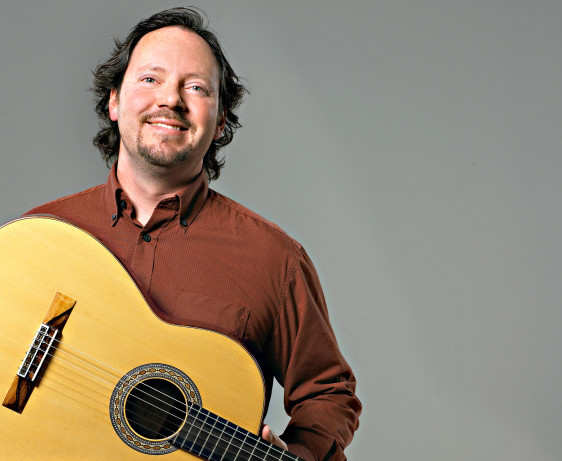 Brad Mahon regularly appears nationally and internationally as an award-winning and acclaimed guitarist, instructor, adjudicator, clinician, and lecturer.
In January 2017, Brad moved back to Calgary to assume the role of Director at Mount Royal University's Conservatory and in January 2018, he accepted the additional role of Dean, Faculty of Continuing Education. Formerly, Brad was Manager of Visual and Performing Arts at Medicine Hat College, and before that, Head of the Conservatory of Performing Arts at the University of Regina. Dr. Mahon also continues to maintain his long-standing affiliation with the Royal Conservatory of Music, Toronto.
Ken Rogers – Elementary Band & Brass (Lethbridge)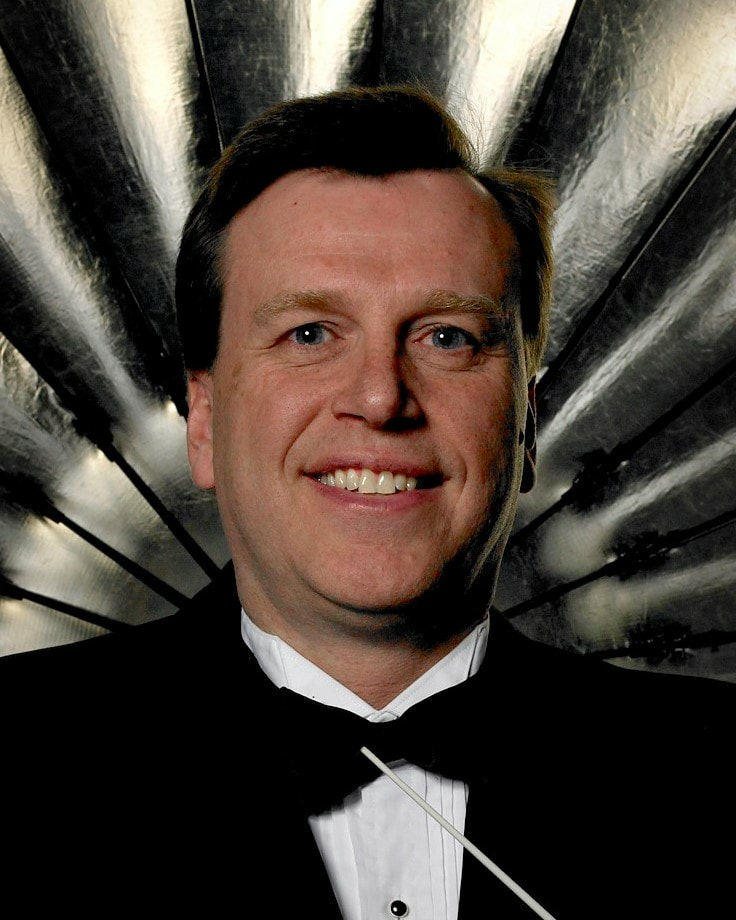 Ken Rogers taught Middle, Junior High, and High School band for 32 years, retiring in 2018 from Lethbridge Collegiate Institute where he taught Gr. 9-12 band, jazz band, and guitar.  Ken has also taught low brass studio at the University of Lethbridge and currently conducts the choir at McKillop United Church in Lethbridge.   He conducted the Lethbridge Community Bands for 20 years and enjoys conducting musicals, including "Titanic, the Musical", "Les Miserables", and "Sweeney Todd".    He has taught low brass and conducted bands several times at MusiCamrose, MusiCamp Red Deer, and Red Deer College Adult Community Band Workshop.
Ken conducted the Alberta Band Association's Northern Alberta Junior Honour Band in 2006 and 2019, as well as the University of Lethbridge High School Honour Band in 2019.   Ken is a member of the band director fraternity Phi Beta Mu, an honourary life member of the Lethbridge Community Band Society, a Past President of the Alberta Band Association, and has served on the boards of the Canadian Band Association and Choir Alberta.   He was the recipient of the John Philip Sousa Foundation's "Legion of Honor Laureate" award in 2015, the "David J. Peterkin Memorial Award" in 2010 for outstanding service to band music in Alberta, and the Alberta Band Association's "Elkhorn Award" for Band Director of the Year in 2002.
Ken lives in Lethbridge with his pianist wife of 35 years, Christine, and they have 2 grown children attending university, Camille pursuing a Doctor of Musical Arts degree in voice at the University of Toronto, and Christopher completing a PhD in engineering physics at Stanford University in California.
Vladimir Machado Rufino – Strings (Edmonton)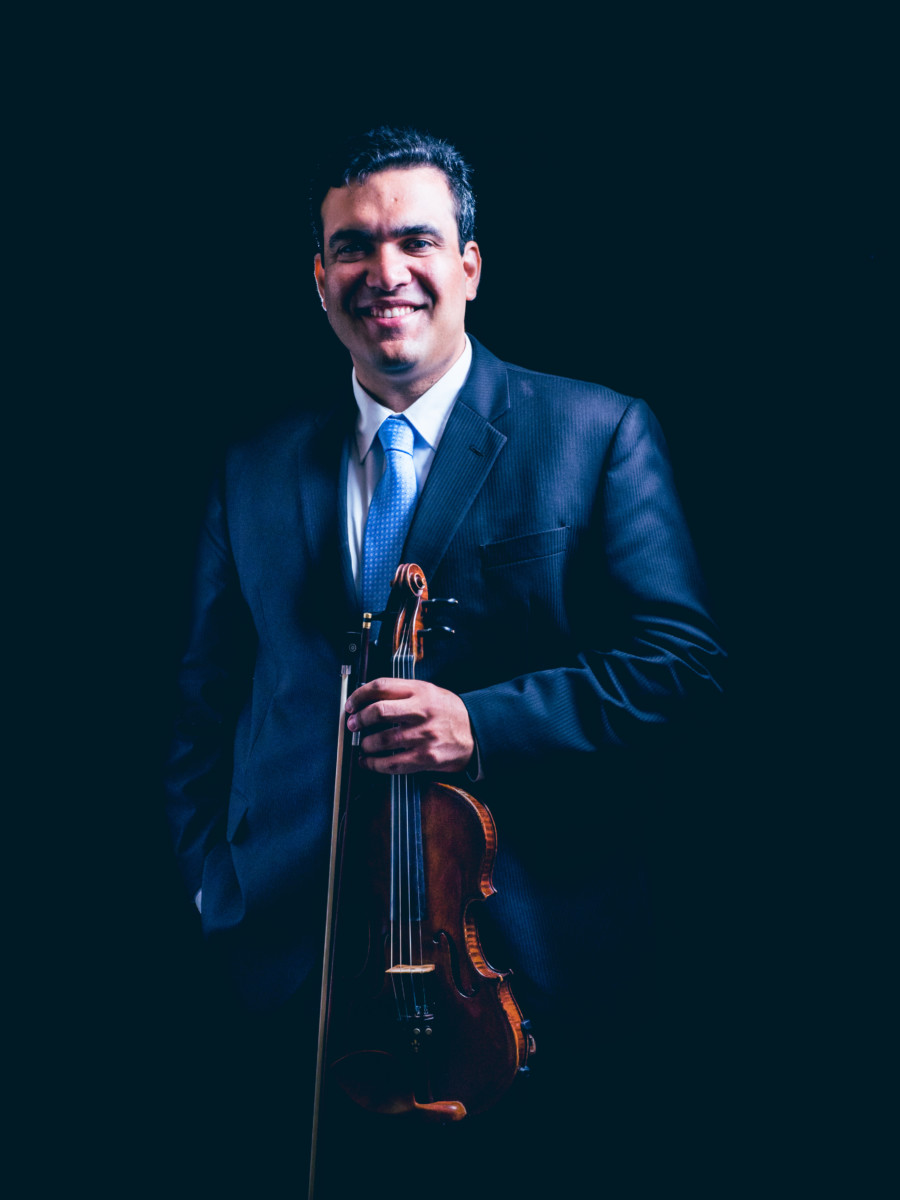 Brazilian violinist Vladimir Rufino performance schedule has brought his love for music to stages in Brazil, Argentina, United States, Canada, France, Germany and Italy. Over the years, he has performed in many prestigious concert halls such as the Walt Disney Hall, Symphony Space, Rolston Recital Hall, and Sony Centre.
Rufino holds a Doctor of Music degree from the University of Alberta (Canada), a Master of Music degree and Artist Certificate from Azusa Pacific University (USA), and a Bachelor of Music degree from the Universidade Federal da Paraíba (Brazil). He studied with Mr. Yerko Pinto Tabilo and Mr. Charles Stegeman and was a recipient of numerous scholarships and participated in many music festivals and symposia in Brazil, Canada and United States including the Starling-Delay Symposium on Violin Studies at The Juilliard School.
His orchestral experience includes performances with the Orquestra Sinfônica da Paraíba (Brazil), and as concertmaster for the Orquestra Sinfônica Jovem da Paraíba (Brazil), assistant concertmaster and soloist for the Orquestra de Câmara da Cidade de João Pessoa (Brazil), concertmaster for the Azusa Pacific University Symphony Orchestra (USA), and concertmaster for the University of Alberta Symphony Orchestra (Canada). His chamber music experience includes many international performances, as part of the Quartet Quarta Dimensão, the Camerata Brasílica (where he served as concertmaster), and Villa-Lobos String Quartet.
Besides performing the standard classical repertoire, Rufino also focus on the performance of works by Brazilian composers. Among various concerts, recitals and recordings that included Brazilian music, he notably took part on the recording of the Quartet Quarta Dimensão CD Músicos e Poetas, the Camerata Brasílica CD Brasilêra, his 2017 doctoral thesis Styles and Extended Techniques in 6 Works for Violin from Paraíba since 1952 – with works for violin by five Brazilian composers from the Brazilian state of Paraíba – and the 2018 Vaughan String Quartet debut CD with works by the Italians Simone Boi and D. P. Runcini, and the Brazilians A. Carlos Gomes and H. Villa-Lobos.
With the Vaughan String Quartet, he was an Artist in Residence at the Banff Centre with the Vaughan String Quartet in two separate occasions, recorded in 2015 R. Murray Schafer's piece Apocalypsis (published by Analekta) and in 2017 received the Cultural Diversity Award by the City of Edmonton which made possible the recording of the quartet's debut CD. Since its formation in 2013 the Vaughan String Quartet has been considered by the Edmonton Journal as "the foremost string quartet in Edmonton".
Presently he regularly performs with the Edmonton Symphony Orchestra and is the first violin of the Vaughan String Quartet. Besides his performance schedule, Dr. Rufino adjudicates for festivals and competitions in Alberta and teaches violin at MacEwan University Conservatory of Music.