2019 Adjudicators
Melanie Baux – Voice (Calgary)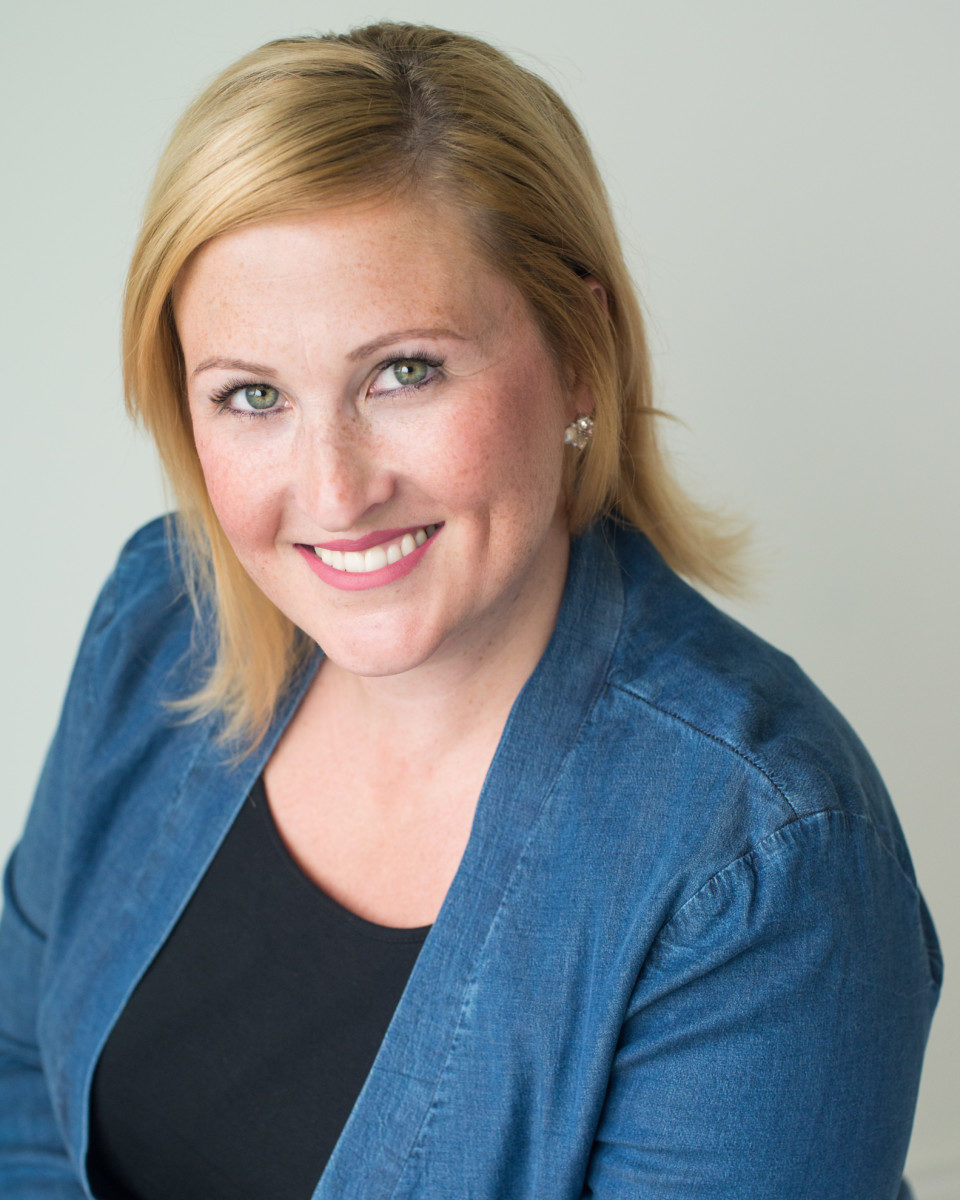 Soprano Melanie Baux has always loved being surrounded by music. Melanie has a Diploma in Music Performance from Mount Royal University and a Bachelor of Music Performance from the University of Manitoba. Melanie has studied under Winston Noren, Karen Jensen and Canadian coloratura Tracy Dahl. In concert, Melanie has performed Mozart's Exultate Jubilate with the University of Manitoba Orchestra, Schubert's Mass in C with the Manitoba Chamber Orchestra, opera excerpts with the Calgary Youth Orchestra and premiered Elizabeth Raum's Prairie Alphabet with the Calgary Philharmonic Orchestra. On the opera stage, she has appeared as Venus in Offenbach's  Orphée aux Enfers and Beth in Adamo's Little Women. Most recently, she has performed Handel's Arcadian duets with the Calgary Bach Festival society as well as Rameau's In Convertendo and the Charpentier Te Deum.  Melanie performed Bach's Easter Oratorio as well as Pergolesi's Stabat Mater with the Cantare Children's Choir and the Bach Festival Orchestra. Melanie is also a founding member of La Vie, an undirected vocal ensemble performing all genres of music. Melanie also performs as a soloist for Cowtown Opera.
As a young singer, Melanie participated in the Mount Royal Choral Program, Alberta Youth Choir, Ad Libitum Vocal Ensemble, Spiritus Chamber Choir and the Winnipeg Singers. Melanie frequently works with children's choirs and has been a vocal coach and rehearsal lead for the Calgary Boys' Choir. Currently Melanie is the Artistic Director of the Cochrane Young Singers. Melanie teaches private voice lessons as well as group and private Musical Theatre classes, including a triple threat performance program.  Her greatest joy comes from sharing her love of music with her students and her three sons.
Matthew Beaubien – Guitar (Calgary)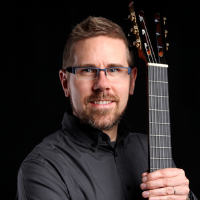 Matthew Beaubien holds a Masters of Music degree in classical guitar performance from the University of Calgary as well as a Bachelor of Music with distinction from the University of Calgary and a diploma in classical guitar performance from Mount Royal University. He has studied jazz guitar performance at MacEwan University and has performed in masterclasses for world-class performers. He regularly performs at weddings and other events in and around Calgary. 
Matthew has been teaching guitar full time for more than ten years and has worked with students of all ages and levels. He is comfortable teaching many styles, and believes in developing an individualized approach to learning for each student. Matthew is patient and encouraging and fosters a positive rapport with his students. He works with parents and students in defining specific goals and expectations and then provides ongoing feedback about the progress being made. He feels that music practice can be a deeply rewarding pursuit in itself, while also providing a transferable model of how to acquire skill in any discipline.  
Dr. Joy Berg – Choral & Speech Arts (Edmonton)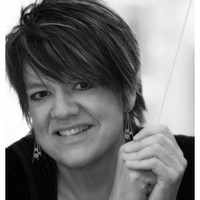 Professor of Music, Director of Choral Activities and Director of Alumni Relations at Concordia University of Edmonton. Joy received a piano performance degree first, and fell in love with accompanying, especially accompanying singers. Her other love has been singing in choirs (until recently has sung alto with Procoro Canada), and with her Doctorate in Choral Conducting, her career has been spent with conducting choirs. As well as teaching courses in the music department at Concordia, she directs the three Concordia choirs – the Concordia Concert Choir (auditioned student choir, with 45 singers), Bella Voce Women's Choir (with 30 singers), and the Concordia Community Chorus (with 110 singers). She has recently completed her second doctorate, a Doctorate of Worship Studies.  Dr. Berg often adjudicates and workshops in the area of choirs, voice, junior piano, handbells, and church music.
Karen Charlton – Musical Theatre (Calgary)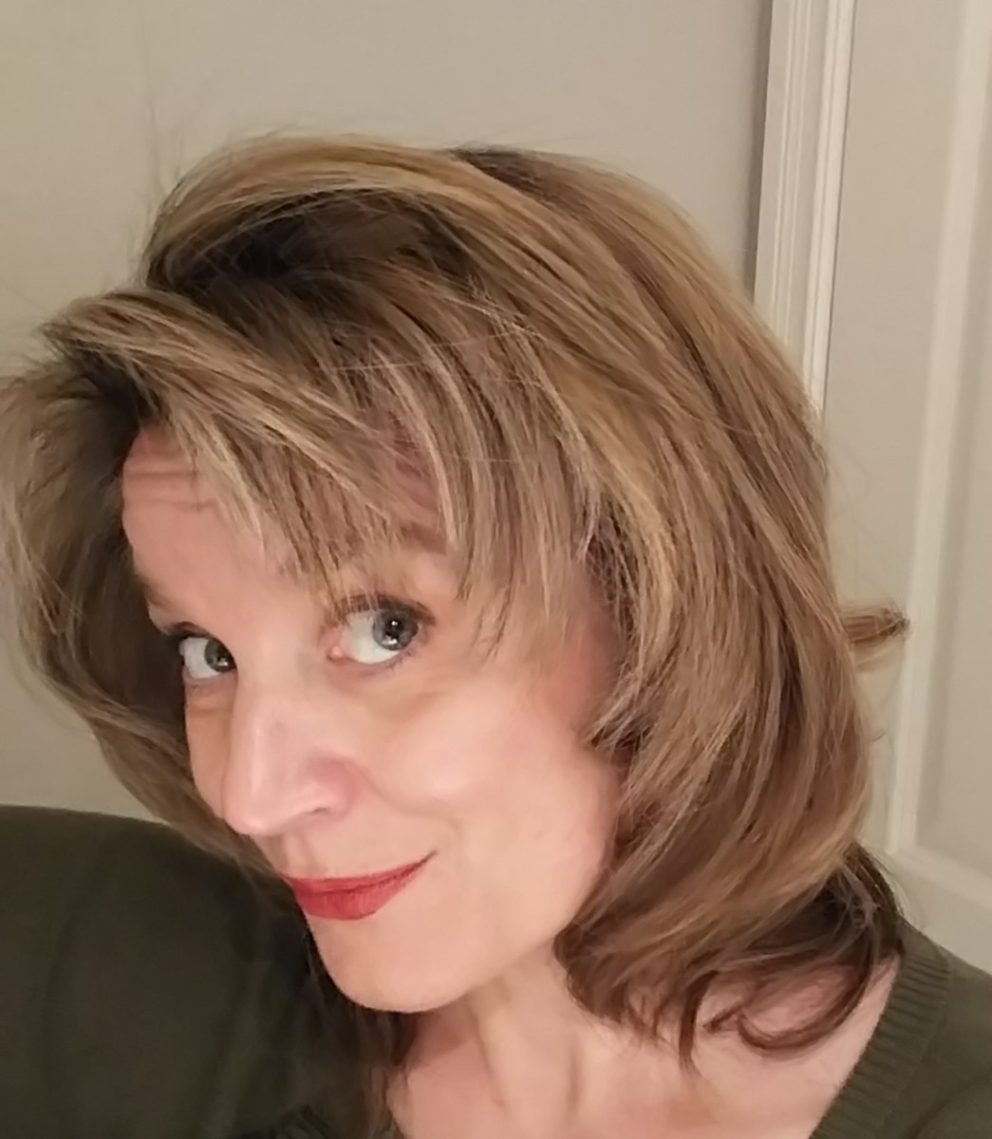 Although very tempting to list education and performing experience and teaching experience in the traditional adjudicator's bio, I'd rather you just Google me (karencharlton.org) to discover that kind of information.
It has been my privilege to adjudicate 17 years of big city festivals, small town festivals, and Provincials. I have learned that it is much more beneficial using this bio space to commit to applying all my knowledge and experience to the best of my ability while adjudicating your performers – treating each individual with respect and kindness while providing constructive opinions and suggestions that are supported by practical, technical, and artistic applications.
Festivals are meant to encourage, grow, and appreciate our performers. We can all strive for creating a festival environment that emboldens exciting performances as these artists strive for the highest level of their own personal achievements.
Let's celebrate this year's festival together!
Lynne Dalcin – Junior Piano (Airdrie)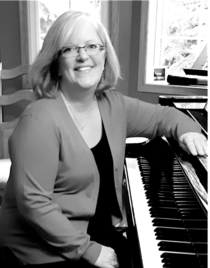 Lynne received her ARCT from the Conservatory in 2002 and operates a busy studio, teaching piano and all levels of Theory, Harmony, and History. Lynne has three studios in her home and employs five of her own senior students each year to teach beginner piano.
Lynne was honoured in January 2017 with the award of Art Educator of the Year in Airdrie. This award is given for promoting arts and culture in the community through education. Lynne strongly believes that it's absolutely crucial that children are encouraged in art and music. Additionally, she is an active member of Music Coterie in Calgary and is a founding Director of the Airdrie Rotary Festival of Performing Arts. One of Lynne's greatest pleasures in recent years is adjudicating local Festivals in Alberta.
In her free time, Lynne especially enjoys volunteering with the Airdrie Foodbank and acting as a Butterfly Host and a Penguin Host at the Calgary Zoo. She also adores spending time with her five beautiful grandchildren who all live in Alberta!
Daniel Davis – Elementary Band & Woodwinds (Edmonton)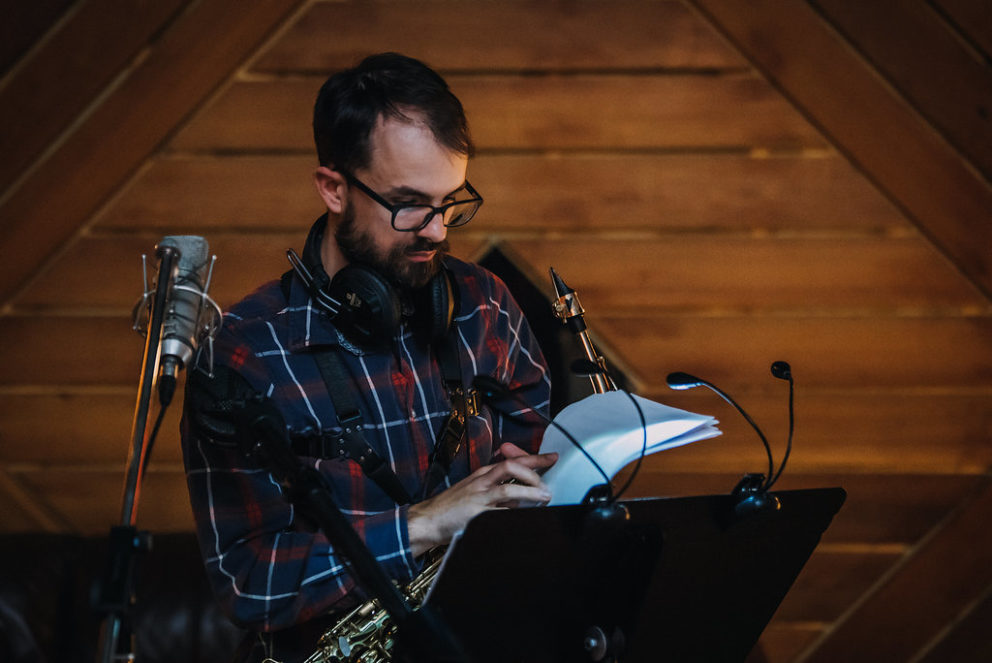 Dan Davis is a saxophonist and woodwind specialist from Edmonton AB. He completed his Masters in Jazz Studies at the University of South Florida in 2009. Since returning to Edmonton after his studies abroad, Dan has been nominated for a Western Canadian Music Award for "Out West" with A/B trio and "Based On a True Story" with the Writers' Guild, bands he co-leads. Both records also made it to #1 on the National Earshot! Jazz charts.
Dan has been fortunate enough to perform with P.J. Perry, Tommy Banks, Jim Head, Chris Andrew, Juno winner Mike Murley, Kenny "Blues Boss" Wayne, the Yardbird Suite Jazz Orchestra, the Edmonton Jazz Orchestra, and the Glen Miller Orchestra.
Currently, Dan is an instructor at the MacEwan Conservatory of Music at Alberta College, and at Macewan University. He gives master classes and performances around his home province of Alberta and across Western Canada.
Joseph Fridman – Senior Piano (Edmonton)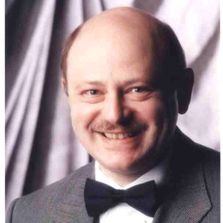 Joseph Fridman has earned two Master's Degrees – as a pianist and opera director – both from the world-renowned St. Petersburg State Conservatory (Russia).  He is a concert pianist, teacher, vocal coach and accompanist.  He performs in solo and chamber recitals and has been broadcast frequently on CBC Radio.
Joseph taught at the Schools for Musically Gifted Children of St. Petersburg and Kiev and the Pskov Music College, and performed with the St. Petersburg and Pskov Philharmonics and Orchestras.
Mr. Fridman served on the faculty of the Alberta College Conservatory of Music and the University of Alberta.  He also worked as a repetiteur and diction coach at the Opera Nuova and Edmonton Opera.  He was a producer, performer, and stage director for "Musical Encounters", a series of concerts for children combining instrumental and vocal music, theatre, puppetry and fine art.
Joseph lectures and gives masterclasses and workshops throughout Canada, Ukraine, Russia and the USA.  He has taught at various summer schools such as:  "Strings and Keys" (Bergen), Alberta College International Music Academy (Edmonton), "Vivo!" (Edmonton) and was a clinician at the CASSA (Calgary) Summer School.
He has adjudicated a number of festivals and competitions, including the prestigious Canadian Music Competition (CMC) and Seattle Young Artists Music Festival (SYAMFA).  Mr. Fridman is a founder and co-director of the Alberta Music Academy, where he currently teaches.
Joseph's piano students have received first class honors and medals in RCM and Conservatory Canada Exams, first and second prizes in the Kiwanis Festival, Fall Festival and Northern Alberta Concerto Competition.  Many of his students have continued their studies at prestigious institutions such as McGill University, University of Toronto and Juilliard School.
Eric Nyland – Intermediate Piano (Edmonton)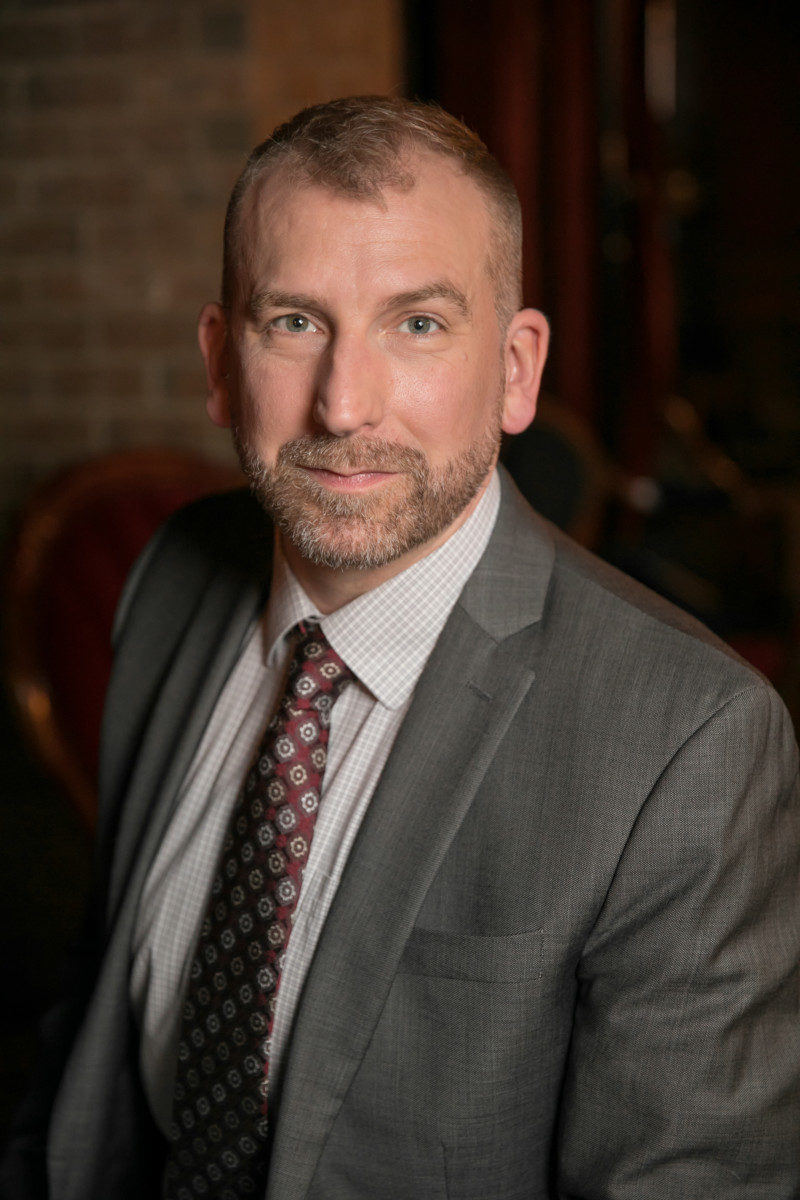 A pianist, professional actor, and music teacher, Eric holds Associate and Licentiate Piano Performance Diplomas from the Royal Conservatory of Music, and a Bachelor of Fine Arts in Acting from the University of Alberta. He is is a Registered Music Teacher with RCM Advanced Teacher Specialization, and is a member of the Canadian Music Festival Adjudicators' Association.
He has performed throughout Western Canada as an actor for theatre, film, and voiceover, and has held solo concerts in Edmonton and Calgary, performing through the National Music Centre's Street Sounds series and the Pro Arts Society. In 2015, Eric appeared as soloist in Beethoven's First Piano Concerto for the inaugural concert of the Calgary Arts Orchestra.  He is the 2013 winner of the Jack Friedenberg Memorial Scholarship for pianists.
Eric is the musical director for the long-form theatre improvisation duo One Lions, as well as serving as accompanist for instrumentalists and singers, and is an active festival adjudicator in high demand.
Eric has developed two courses for the Conservatory at Mount Royal University called Introductory Keyboard for Adults: Play-by-Ear/Improvisation, and Reading Standard Notation.
In 2015 Eric was a nominee for Outstanding Actor in a Play for the Calgary Theatre Critics' Awards for his work in the world premiere of Butcher by Governor-General Award-winning playwright Nicolas Billon. In 2016 Eric served as a lead actor, pianist, and composer for Station Arts Centre's production of Armin Wiebe's The Moonlight Sonata of Beethoven Blatz.
Larry Schrum – Jr/Sr Bands, Brass & Percussion (Edmonton)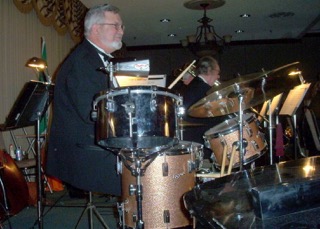 Larry L. Schrum received Bachelor and Master of Music Degrees from the Dana School of Music, Youngstown State University, Youngstown, Ohio. He also did additional study at Berklee School of Music, Boston.Before coming to Canada, Mr. Schrum taught for 6 years at Junior High, Senior High and College levels in Ohio. Since arriving in Edmonton, Alberta in 1974, he has taught at McNally and Harry Ainlay High Schools as well as teaching arranging at Grant MacEwan College. He has also directed numerous Jazz, Concert and Marching Bands in the community. His Performing groups have been both active and successful in Regional, National and International Festivals. Awards include 3 First place finishes at the National Finals of the Canadian Stage Band festival.
His concert bands have won the Outstanding Band and Senior Sight Reading Awards at the ABA festival numerous times, along with Special Adjudicator's awards at Heritage Festivals.
Individually, he was the first winner of the Tommy Banks Award as well as winning the David Peterkin Award, the Elkhorn Award (Alberta Band Director of the Year), three Alberta Achievement Awards and two City of Edmonton Performing and Creative Arts Awards. Mr. Schrum was named as the first Alberta director of the Alberta Provincial Jazz Honour band. He served as a Contributing Editor to the Canadian Band Journal column, Mentor's Corner. He received a Distinguished band Director Award from the Canadian Band Association in 2002. He is also active as a percussionist and rhythm section specialist.
Mr. Schrum is active as a clinician, composer/ arranger, adjudicator and speaker at Teacher's Conferences and Professional Development activities. He is currently working on publishing his own works as well as other Canadian composer's works through his publishing company, First Stroke Music Publishing. He has directed many groups in the Edmonton area, including the highly regarded River City Big Band and the Grant MacEwan Arts Outreach Big Band. He may be heard playing in the performances and recordings of the Trocadero Orchestra. The River City Big Band recordings "Just Friends" and "River", containing his compositions and arrangements is available on I-tunes.
Donna Turk – Strings & Orchestra (Calgary)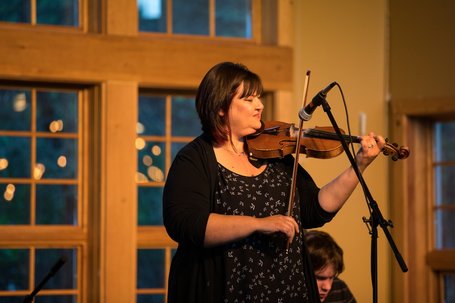 Donna Turk lives in Forget, SK where she runs a music studio with her husband. Before moving to Forget she lived and taught in Calgary, Alberta.  Donna started playing the violin at the age of 4 and at 11 became a member of the world-renowned Calgary Fiddlers. This is where her love for fiddling began. After high school Donna moved to Ontario where she studied Violin Performance at the University of Western Ontario.
Donna has been teaching both fiddling and classical violin for over 25 years. She was the Artistic Director of the Bow Valley Fiddlers, the educational program of the Calgary Fiddlers Association from 1997-2014. She recorded her first CD – About Tyme  in 2012 and published a music book to go with it. This year she started a performance group with Jacqueline Walbaum called Focal Point. The emphasis is on vocal and fiddle together with kids 11-17.
Donna's love of teaching and working with both children and adults are recognized nationally and she spends much of her time travelling to teach at workshops across Western Canada and NWT.