2023 Adjudicators
Kimberley Denis – Vocal (Edmonton)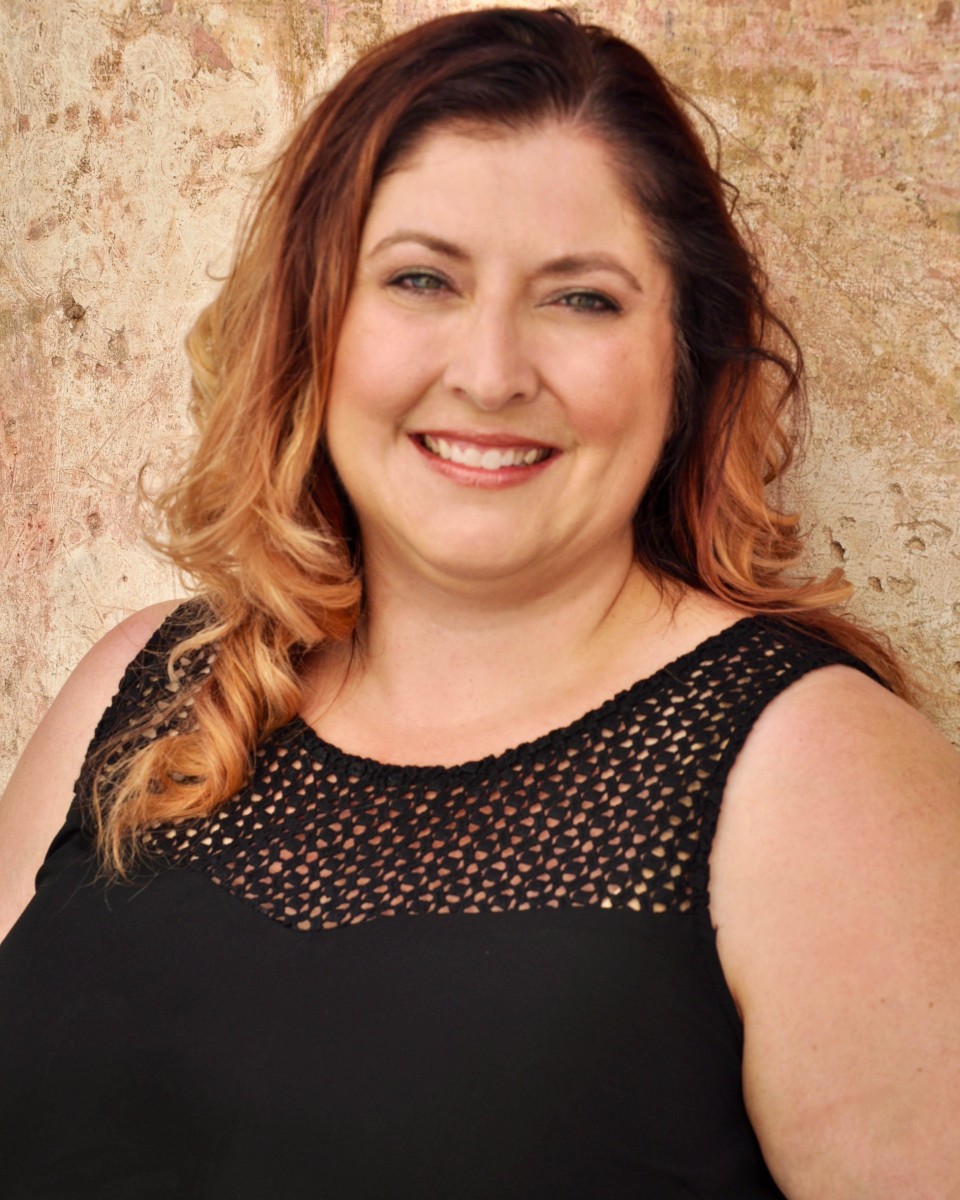 Kimberley Denis is known for her energy and enthusiasm both on stage and off, and is sought after as a soloist, vocal coach, choral clinician, and adjudicator for voice and choir.  Upon completion of both a Bachelor of Commerce and a Bachelor of Music degree at Mount Allison University, she returned to Alberta to complete Master degrees in both choral conducting and vocal performance.  Vocal credits include starring in a year-long tour with Up With People, as well as productions of Jason Robert Brown's song cycle Songs for a New World, as Cathy in The Last Five Years, and as Kate in Kiss Me, Kate!
She is also a singer with Edmonton's professional choir, Pro Coro Canada and has toured extensively as a singer with the world percussion group, the Jamani Duo. In addition to her stage work, she has a flourishing voice studio at her own music school – the Purple Door Music Academy and is also the voice instructor at the King's University in Edmonton.  She has conducted a wide variety of ensembles across the country and presently directs Shumayela (a choir for treble and changing voices for singers between the ages of 11 and 16) with the Kokopelli Choir Association and the Lynne Singers (a non-auditioned adult community ensemble).  In addition to her work as a singer, teacher, conductor and adjudicator, she arranges pieces for choirs.
Joseph Fridman – Senior Piano (Edmonton)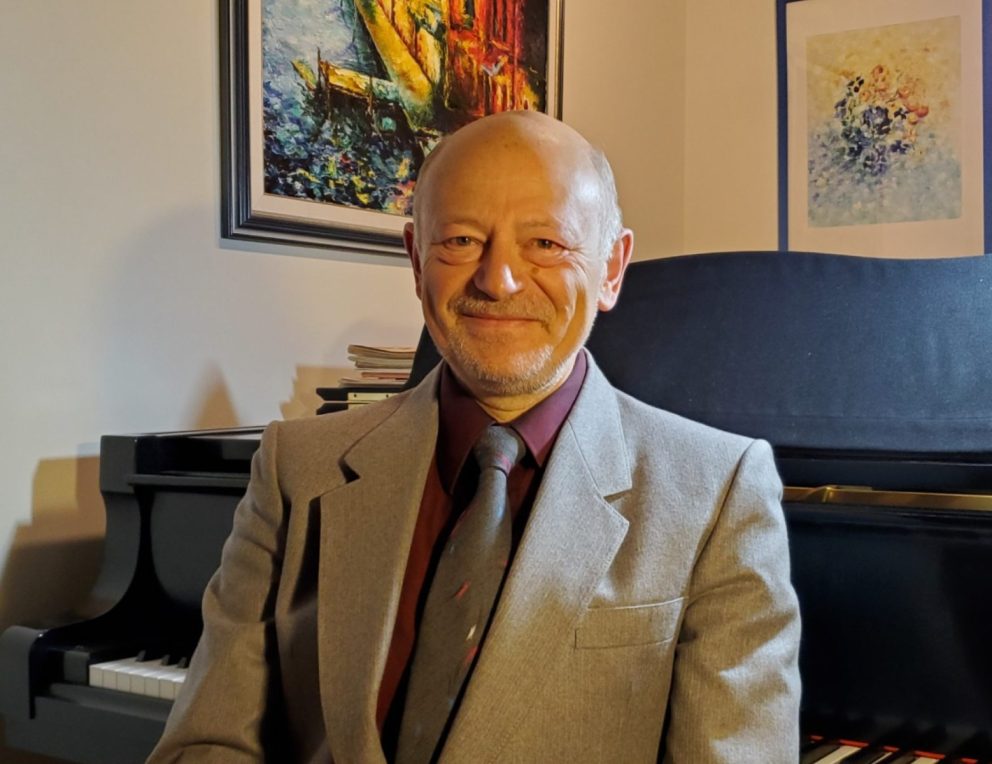 Joseph Fridman has earned two Master's Degrees – as a pianist and opera director – both from the world-renowned St. Petersburg State Conservatory (Russia).  Prior to this he received a bachelor from the Kyiv (Ukraine) Music College.  Joseph is a concert pianist, teacher, vocal coach, Opera director and accompanist.
He performs in solo and chamber recitals and has been broadcast frequently on CBC Radio.  Joseph taught at the Schools for Musically Gifted Children of St. Petersburg and Kiev and the Pskov Music College, and performed with the St. Petersburg and Pskov Philharmonic Orchestras.  Mr. Fridman served on the faculty of the Alberta College Conservatory of Music and the University of Alberta.
He also worked as a repetiteur and diction coach at the Edmonton Opera and Opera Nuova.  He and his wife Tanya were producers, performers, and stage directors for "Musical Encounters", a series of concerts for children combining instrumental and vocal music, theatre, puppetry and paintings.  Joseph lectures and gives masterclasses and workshops throughout Canada, Ukraine, Russia and the USA.
He has taught at various summer schools such as: "Strings and Keys" (Bergen), Alberta College International Music Academy (Edmonton), "Vivo!" (Edmonton) and was a clinician at the CASSA (Calgary) Summer School.  He has adjudicated a number of festivals and competitions, including the prestigious Canadian Music Competition (CMC) and Seattle Young Artists Music Festival (SYAMFA).  Mr. Fridman currently teaches at the Alberta Music Academy, which he and his wife Tanya founded in 2002.
Joseph's piano students have received first class honors and medals in RCM and Conservatory Canada Exams, first and second prizes in the Kiwanis Festival, Fall Festival and Northern Alberta Concerto Competition.  Many of his students have continued their studies at prestigious institutions such as McGill University, University of Toronto and Juilliard School.
Melissa Goodchild – Bands, Woodwinds & Brass (Victoria, BC)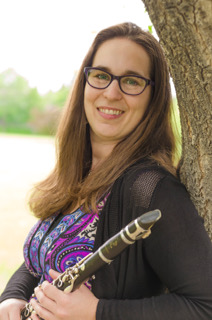 Melissa is an active teacher and freelance clarinetist and bass clarinetist, in Victoria, British Columbia. She performs music for solo clarinet, chamber groups, and music for large ensembles. In 2019 she joined the faculty of the Victoria Conservatory of Music and enjoys teaching students of all ages in private as well as group settings including chamber music, masterclasses, Clarinet Choir, clinics for schools, and adjudicating for music festivals across Canada. She has also been a clarinet instructor for schools such as the Alberta College Conservatory of Music, and at the University of Victoria.
She received her Bachelor of Music from the University of Windsor and also studied at Western University where she earned her Artist Diploma in Clarinet Performance and Master of Music in Performance and Literature. After completing her studies in London, Ontario in 2008 she moved to Edmonton, Alberta where she taught at the Alberta College Conservatory of Music.
In 2012 she moved to Saskatoon, Saskatchewan where she held the position of Second Clarinet with the Saskatoon Symphony Orchestra until May 2018. While in Saskatchewan Melissa collaborated with percussionist Kevin Grady, and together they continue to perform repertoire including contemporary works with a special interest in, but not limited to, Canadian compositions. As a duo Kevin and Melissa were artists-in-residence for the Prairie Wind & Silver Sage museum in Val Marie, Saskatchewan and at the Banff Centre for the Arts winter residency in 2018. In July 2018 the Duo performed at ClarinetFest in Ostend, Belgium. In Saskatoon she performed in the Strata New Music Festival, was a featured soloist with the Saskatoon Serenade, the Saskatoon Concert Band, and the clarinet choir Reedy, Set, Go!
Students in Melissa's studio enjoy opportunities to perform in festivals, masterclasses, recitals, and ensembles. They are welcomed into a supportive community where learning through curiosity is encouraged.
Ciara Hager – Strings & Orchestra (Prosper, Texas)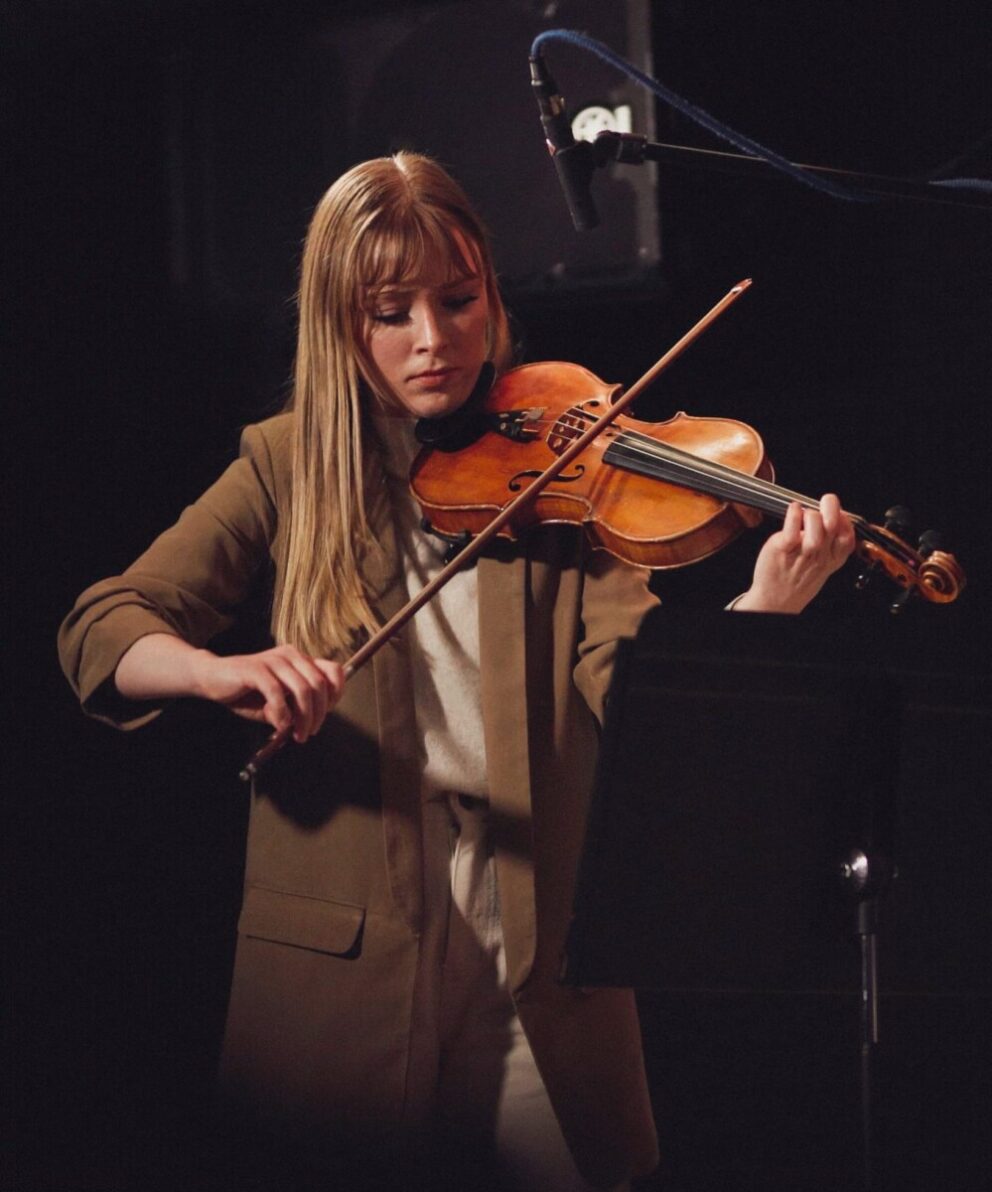 Combining dynamic contrast with an innate lyricism, Canadian violinist Ciara Hager's playing is described as having "such personality" – quoted by Professor Federico Agostini from the Eastman School of Music in Rochester, New York, where she studied her Bachelor's degree in Classical violin performance studying with both Professor F. Agostini, and internationally acclaimed Oleh Krysa.
Ms. Hager is currently completing her master's degree in Jazz studies at the University of North Texas, under the tutelage of Professor Scott Tixier. A previous performer at the esteemed Carnegie Hall, Ciara has won prizes such as the Celentano Award for Excellence in Chamber Music at the Eastman School of Music, first place at the Glenn Miller competition in Clarinda, Iowa, and the Senior Provincial String Competition in Edmonton, Alberta. Ms. Hager has also performed for artists such as James Ehnes, Noah Bendix-Balgley, Andres Cardenes, Ian Swensen, and the Kronos Quartet.
Throughout her journey as a musician, she has had the advantage of being part of programs such as Canada's National Youth Orchestra Migrations tour, the Meadowmount School of Music in Westport, New York, the Advanced Performance Program of Mount Royal University under the tutelage of Bill van der Sloot, and the Morningside Music Bridge International summer festival in Beijing, China. One of Ciara's passions as a musician is to inspire others through her love for teaching. She studied violin pedagogy with Dr. Lisa Caravan, and has quickly applied her teaching skills. In 2021, she developed her own private studio, where she recruited and accumulated twenty students over the course of the year. Her students have won awards at the Medicine Hat Rotary Music Festival, as well as achieved high rankings in the New York State School Music Association in Rochester, New York.
She is currently on the music teaching faculty at Texas Amps and Axes School of Music located in Prosper, Texas, and appeared as an adjudicator for strings at the Canadian Rotary music festival of St. Albert in 2022. Ms. Hager performs regularly as an artist and freelance musician. She currently performs as a fiddle player with the Country-Rock fusion Ryan Glenn Band based in Denton, Texas, and in 2022 was a featured performer with her quartet in the Medicine Hat and Calgary Jazzfests, based in Alberta, Canada. Her musical creativity can also be heard on the original writing of folk singer songwriter Greg Herman, in Places We've Never Been, and Don't Mind If You Do
Bill Hamm – Choral & Speech Arts (Rosebud)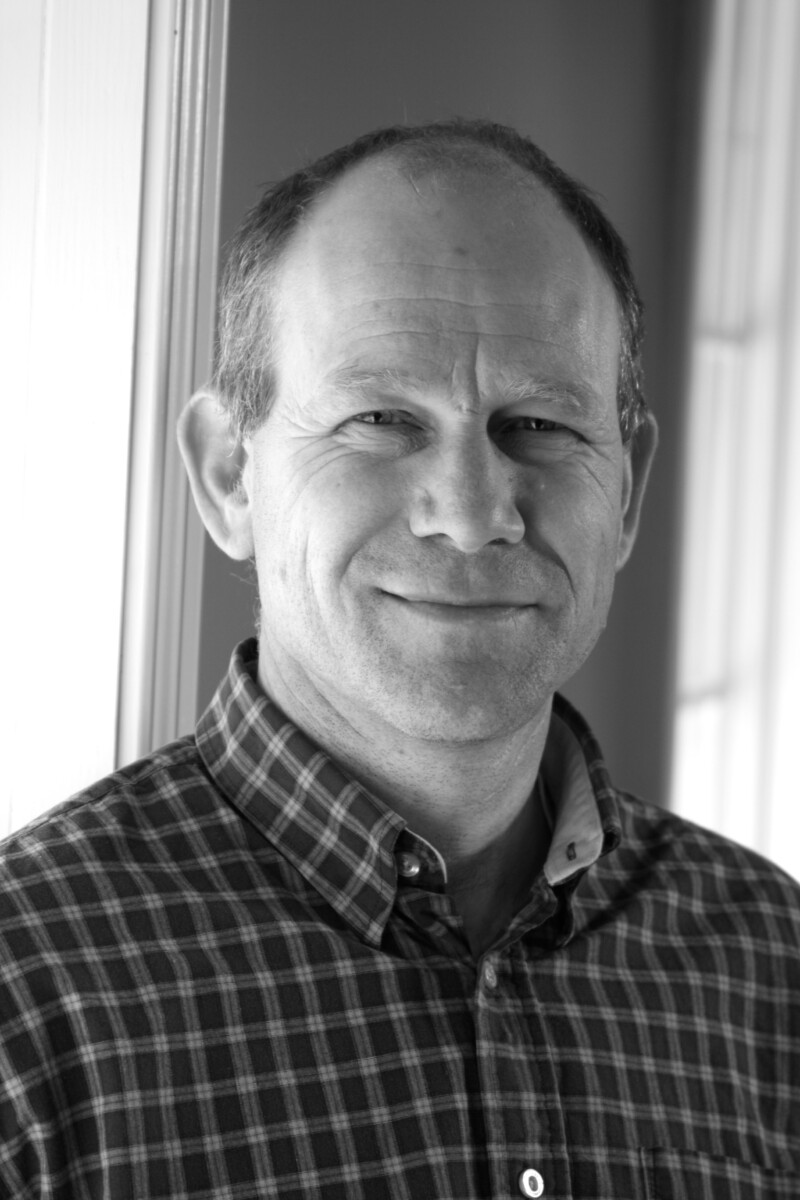 Bill Hamm has been the Music Director at Rosebud Theatre and Rosebud School of the Arts since 1989.  He conducts choirs, teaches voice and speech classes, has acted in many plays and musicals, and has directed music for numerous shows including Cotton Patch Gospel, Man of La Mancha, Amahl and the Night Visitors, Godspell, and Fiddler on the Roof.  Also, he sings with the Canadian Chamber Choir, and with Luminous Voices, a professional choir in Calgary. He also performs with a Folk/Bluegrass band.
Bill has a Masters degree in Choral Conducting form the University of Illinois, a B.A. from University of Winnipeg, and a Bachelor of Religious Studies from Canadian Mennonite University.  Bill is Music Director for the Canadian Badlands Summer School.
Bill and his wife Renita have four children and four grandchildren.  He enjoys running, mountain biking, hockey, home renos and mechanical work.
Danica Hoffart – Musical Theatre (Red Deer)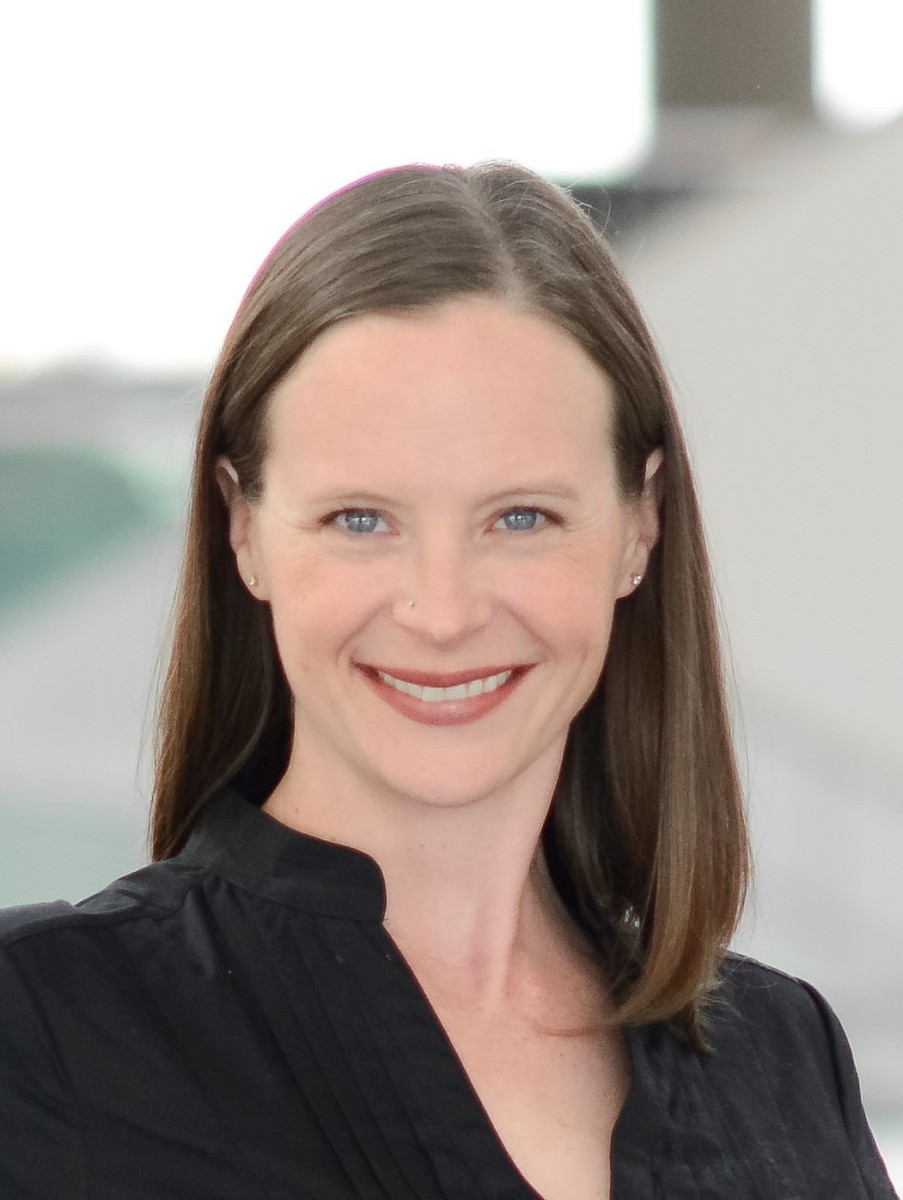 Dr. Danica Hoffart is a singer, conductor, musical director, educator, and adjudicator.  She currently directs the Ross Street Singers in Red Deer, AB and is Associate Conductor and Vocalist with the newly-formed Central Alberta Chamber Orchestra.  For over two decades, Danica taught post-secondary Music and Theatre including private voice lessons, choir, singing for the stage, music history, and ear training.  She has performed with Kompany! Dance and has been a soprano soloist with the Red Deer Symphony Orchestra.
Select musical directing credits include South Pacific, Footloose, Cabaret, The Sound of Music, and The Wizard of Oz.  Danica holds a Bachelor of Music and a Master of Arts in Music from the University of Alberta, and a PhD in Music from the University of Calgary.  Her research examines best practices in leadership and the empowerment of individuals through participation in choir.
Inna Luzanac – Intermediate Piano (Edmonton)
Inna Luzanac is an accomplished and multi-talented professional possessing over 30 years of proven expertise in the area of piano solo performance, piano instruction, chamber music, all aspects of music theory, harmony, and history instruction.
She holds a Master's degree in piano performance, pedagogy and chamber music from the Lviv State Conservatory and a Bachelor of music degree from S. Krushelnytska school of music in Ukraine. This is a school specializing in instrumental music that combines regular academic subjects with an intensive training of an instrument, music theory, solfeggio, harmony, piano performance, chamber ensemble and choral training.
Inna is a piano professor at MacEwan University in Edmonton and was a professor of piano at the University of Alberta, for over 25 years. She is also an adjudicator and master class clinician. Inna believes that lessons must be an inspiration that every student can take home with them. Her education and performing experience combined with her welcoming and friendly nature allows students to gain a strong foundation in technique, build resilience in overcoming technical challenges, embrace their unique musical expressions, develop confidence to achieve their goals, and find joy from individualized lessons. Inna believes that to arrive at the best results, every student deserves an individual approach.
A native of Ukraine and a Canadian citizen, Inna Luzanac has enjoyed a dynamic musical career as a concert pianist, accompanist, adjudicator, and teacher. Her solo and chamber music appearances include performances throughout Italy, Poland, Austria, Germany, Switzerland, Czechoslovakia, Estonia, Ukraine, and Canada. The highlights are – performance of Saint-Saens Concerto no.5 as a soloist with the Lviv Philharmonic Symphony Orchestra at the age of 16. The most notable performance includes a live performance and private audience for Pope John Paul II in Rome, Italy.
Throughout her career she has also worked with choirs as a rehearsal and concert accompanist with Polytechnic University choir in Ukraine, University of Alberta's Augustana faculty choral union and Camrose community choir.
Currently, Inna Luzanac is residing in Edmonton and maintaining a full piano studio. Her students have received first class honors and medals in RCM exams and have been recognized through awards and scholarships at the local and provincial music festivals, competitions and master classes. In 2017, one of Inna's students was awarded the highest mark in Canada for her Associate exam from Conservatory Canada.
Janna Olson – Junior Piano (Edmonton)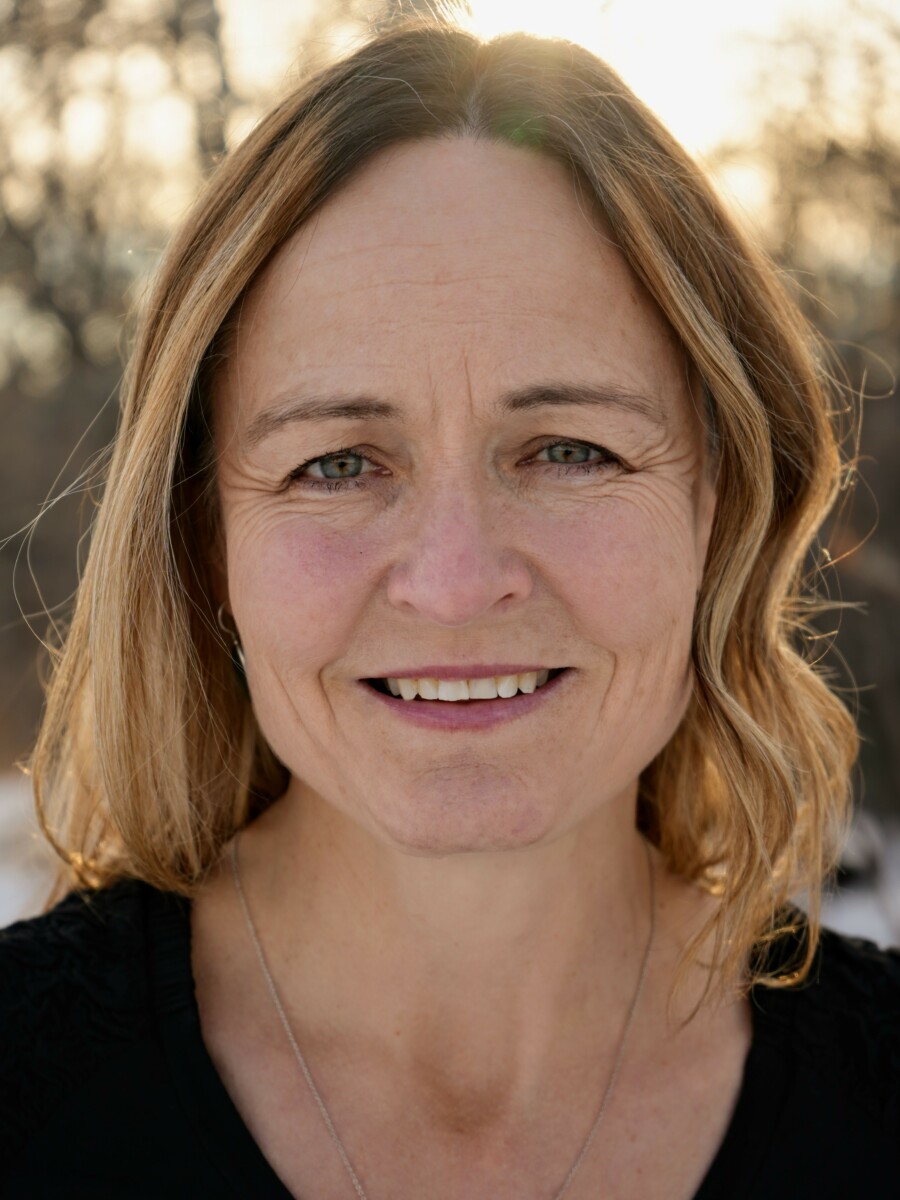 Originally from Three Hills, Alberta, Janna Olson holds degrees in church music and piano performance and a Masters in Piano Performance and Pedagogy from the University of Alberta where she studied with Janet Scott-Hoyt.  Performing, adjudicating, and giving workshops have provided diverse opportunities for her to share her love of music in Canada, the United States and Europe.
Janna currently resides in Edmonton teaching privately and as a sessional instructor at The King's University. She is active as an examiner and clinician while maintaining a thriving private piano studio which includes students from ages 4-70+ years old.  She is on the faculty of the Gordon Institute for Music Learning and is passionate about connecting piano pedagogy with recent research on how the musical mind works.  She enjoys playing chamber music and performs piano duet and duo repertoire.  An outdoors enthusiast, Janna spends time hiking, skiing and most recently learning to play disc golf.
Murray Visscher – Guitar (Calgary)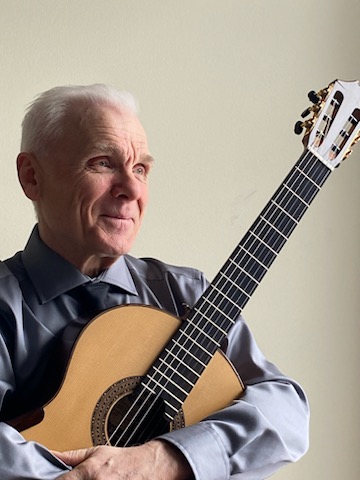 Murray Visscher has performed a wide variety of music for audiences in Canada and the US. His formal training is primarily in Classical Guitar but his diverse background has put him on stage with some of Canada's elite jazz, folk, rock and fiddle artists.
Mr. Visscher is in demand as an instructor and educator and currently serves on the faculties of Ambrose University and Mount Royal University Conservatory in Calgary Canada. In 2010 he launched Classical GuitarFest West which has become one of Mount Royal's most successful summer music programs, bringing together guitar students and instructors from all across North America.
Mr. Visscher adjudicates frequently at festivals and competitions throughout Western Canada His students include finalists and winners of the Alberta Music Festival, the Canadian Music Competition, the Canadian National Music Festival, the Northwest Guitar Festival and the Guitar Foundation of America competition.