2018 Adjudicators
Dr. Sonia Lee – Senior Piano & Harp (Vancouver)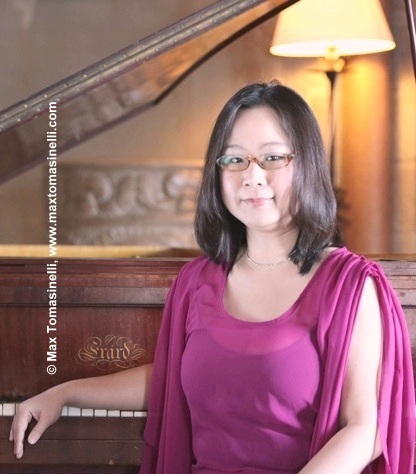 Canadian scholar-performer Sonia Lee has given performances, talks and master classes in more than eighteen countries on four continents. Her performances have been praised by critics as "masterly" (Aliénor News & Notes), "full of elegance and expression" (Cleveland Classical), and possessing "grace and flair" (Sounding Board, British Harpsichord Society).
A performer of pianos of all periods, harpsichord, clavichord, and organ with a versatile repertoire spanning from the 16th to the 21st century, she has appeared as soloist and collaborative artist at numerous festivals and venues, among them: Rome Festival, the early music festivals of Utrecht, Boston and Costa Rica, Nordic Historical Keyboard Festival, Midtown Concerts of New York, the Milwaukee Museum of the Pianoforte, KEK-Japan Concerts, National Music Museum of Vermillion, Handel House Museum of London, Olympus Hall of Seoul, and the Taipei National Concert Hall.
Her discography includes premiere recordings of rediscovered music of Bembo, Weigl, and Kozeluch on Mark Records, Arabesque, and other labels. She has served as adjudicator for many international competitions as well as regional festivals in British Columbia, Alberta, Saskatchewan, California, Illinois, and Wisconsin.
Dr. Lee holds advanced degrees in music from McGill University and the University of Illinois, with additional study in public leadership at Harvard Kennedy School Executive Education. Currently serving her second term as the President of the Historical Keyboard Society of North America, she has taught at Illinois Wesleyan University and more recently at the Desert Baroque Workshops in California. Visit www.sonialeemusic.com.