2018 Adjudicators
Bill Dimmer – Elementary Band & Brass (Edmonton)

Bill Dimmer has been described as a "cornerstone" of Edmonton's music scene. The structural metaphor explains his selection as an Artist/Builder in Edmonton's Arts and Culture Hall of Fame 2014. Between his arrival in 1971 and his retirement from the Edmonton Symphony Orchestra in 2014, Bill served as a teacher, mentor, administrator, conductor, and performer, including a potential Canadian record 43 seasons as ESO assistant principal trumpet. Bill played a seminal role in creating the ESO's educational concert series, which he was involved in for over 20 years and introduced a generation of Edmontonians to the orchestra. The ESO has been at the forefront of educational programming in North America and much of the credit is due to Bill's talent for engaging young people – he's been known to don eye-popping theme costumes, from green cats to aliens, to win their attention.
Bill has shared his musical knowledge with countless private students, teaching at post-secondary institutions such as the University of Alberta and Grant MacEwan University, acting as clinician and adjudicator at workshops and festivals in Western Canada, and, with students at the MusiCamrose summer music camp, where he served as managing director for several years. He has performed with several groups including the Tommy Banks Band and the Plumbers Union, and is music director of the Nova Musica Concert Orchestra and has recently conducted The Edmonton Youth Orchestra, The New Edmonton Wind Symphonia and the Mill Creek Colliery Band . A skilled pilot, he is an active air crew member and instructor with the Civil Air Search and Rescue Association. He has been known to fly colleagues to remote northern communities as part of the National Arts Centre's music outreach clinics.
Susan Farrell – Choral (Edmonton)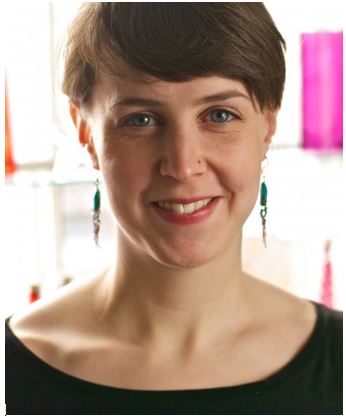 Nova Scotia native Susan Farrell (B.Mus. Mount Allison University, M.Mus. University of Alberta Choral Conducting) has been making waves in Alberta the last several years as a rising choral conductor. Susan conducts the Brail Tones and Semitones choirs, which serve adults and children with special needs in Edmonton. She also leads the Edmonton Girls' Choir and co-conducts the Edmonton Children's Choir, and can be found leading music at St. Paul's United Church on the weekends, too! Susan's sense of fun guides her singers to create a sense of community and her enthusiasm for singing encourages them to find and celebrate their own unique voices.
Joyce Howdle – Junior & Senior Bands, Woodwinds (Red Deer)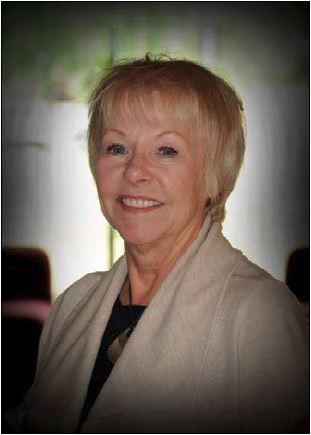 Coming from a very musical family, Joyce began studying clarinet at an early age. As she continued her studies with Jan Bus in Edmonton, she competed in many local and provincial music festivals and was "Grand Award Winner" as well as Provincial Woodwind Solo award winner for 16 years and under and then 19 years and under respectively.
Joyce completed her ARCT (Toronto) and then her Licentiate Degree from Trinity College, London, England in clarinet performance before attending the University of Calgary where she studied with Stan Finn and Bill Thomas.
After completing her music degree, Joyce taught school music and then moved to Red Deer where she currently is the Visual & Performing Arts Coordinator with the School of Continuing Education at Red Deer College. She coordinates numerous festivals, workshops for music, visual, art, drama and film students as well as the Conservatory of Music. Joyce teaches clarinet at Red Deer College and maintains an active clinic and workshop schedule and loves teaching students of all ages and ability levels.
Dr. Tara Marlena Laberge – Musical Theatre (Calgary)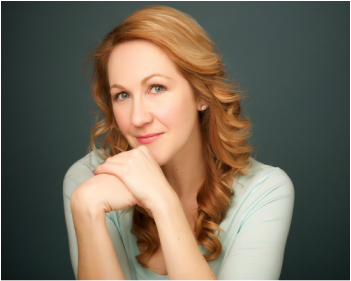 A multi-disciplinary artist, Dr. Tara Marlena Laberge has performed professionally in Opera, Oratorio, Musical Theatre, & Theatre. US/Canada stage credits include; History Theatre, Troupe America (National/International Tour 2005 & 2007), Prather Family of Theatres (Broadway Palm – Florida), Actors Theatre of Minnesota, Hit & Myth, Fire Exit Theatre, Cowtown Opera, Theatre BSMT, Morris Park Players, Opera NUOVA and the Victoria Conservatory Opera Studio. As a soprano soloist Tara has performed with the Calgary Philharmonic Orchestra, Calgary Festival Chorus, Calgary Youth Orchestra, the Northrop Summer Concert Series, Theatre Lyra, Opera BOB and GJ Concert Productions.
​Since receiving a Doctorate of Musical Arts in Vocal Performance, Dr. Laberge has maintained an active teaching career. She has been engaged as an instructor at Ambrose University, Rocky Mountain College, Augsburg College, the St. Paul Conservatory of Performing Arts, Mount Royal University Conservatory, and Storybook Theatre. She is also active as a Music Director and Stage Director, and is in demand as a Voice and Musical Theatre adjudicator. Dr. Laberge is currently a full member of the National Association of Teachers of Singing, the Alberta Registered Music Teachers Association, and the Canadian Music Festival Adjudicators Association.
Dr. Sonia Lee – Senior Piano & Harp (Vancouver)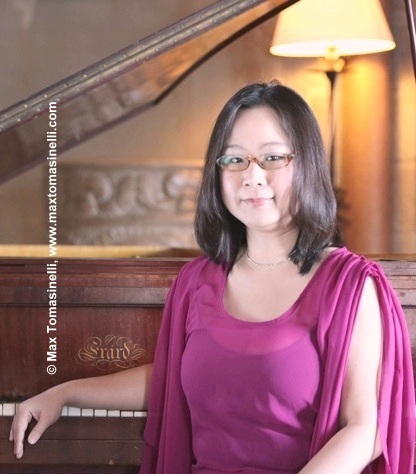 Canadian scholar-performer Sonia Lee has given performances, talks and master classes in more than eighteen countries on four continents. Her performances have been praised by critics as "masterly" (Aliénor News & Notes), "full of elegance and expression" (Cleveland Classical), and possessing "grace and flair" (Sounding Board, British Harpsichord Society).
A performer of pianos of all periods, harpsichord, clavichord, and organ with a versatile repertoire spanning from the 16th to the 21st century, she has appeared as soloist and collaborative artist at numerous festivals and venues, among them: Rome Festival, the early music festivals of Utrecht, Boston and Costa Rica, Nordic Historical Keyboard Festival, Midtown Concerts of New York, the Milwaukee Museum of the Pianoforte, KEK-Japan Concerts, National Music Museum of Vermillion, Handel House Museum of London, Olympus Hall of Seoul, and the Taipei National Concert Hall.
Her discography includes premiere recordings of rediscovered music of Bembo, Weigl, and Kozeluch on Mark Records, Arabesque, and other labels. She has served as adjudicator for many international competitions as well as regional festivals in British Columbia, Alberta, Saskatchewan, California, Illinois, and Wisconsin.
Dr. Lee holds advanced degrees in music from McGill University and the University of Illinois, with additional study in public leadership at Harvard Kennedy School Executive Education. Currently serving her second term as the President of the Historical Keyboard Society of North America, she has taught at Illinois Wesleyan University and more recently at the Desert Baroque Workshops in California. Visit www.sonialeemusic.com.
Monica Maddaford – Speech Arts (Edmonton)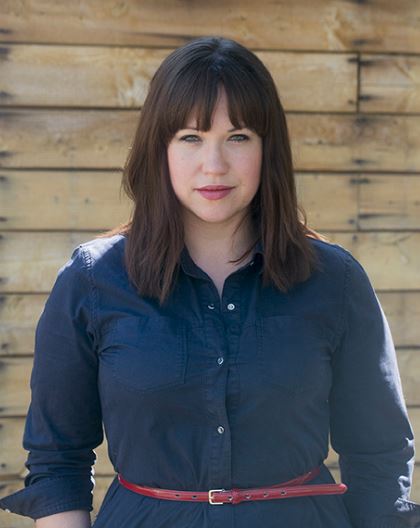 Monica is an Edmonton-based actor, teacher, and voice artist.  A festival competitor throughout her childhood in her hometown of Medicine Hat, Monica now enjoys working as an adjudicator at festivals throughout Alberta.  She is the former Artistic Director of Theatre Zocalo, where her work centered around developing theatre in collaboration with her students, using improvisation and their own imaginations as a springboard.  Monica is a regular performer in the Edmonton theatre community and has contributed as a voice artist in the rapidly-growing video game industry.  She is a graduate of the University of Alberta's professional stage acting program.
Maria Medlow – Strings & Orchestra (Calgary)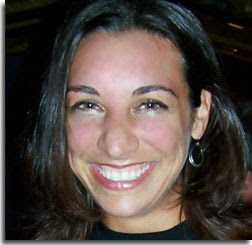 Originally from Argentina, Maria grew up playing the violin and piano. Upon moving to Canada , she was accepted at the Senior Academy at Mount Royal Conservatory and studied with prominent teachers including Lise Elson, Cenek Vbra and John Lowry.  Maria completed her ARCT certification in both violin and piano and moved to complete her music performance studies at the University of Calgary under the direction of Edmond Agopian.
Maria is currently an active member of the Calgary Musicians Association and is also the Registration Chair for the Cochrane Youth Talent Festival and is a member of the Board of Directors for the Alberta Music Education Foundation. She has performed and recorded solo and chamber concerts with members of the Calgary Opera, Calgary Cowtown Opera, Calgary Philharmonic Orchestra, Red Deer Symphony, Metropolitan Opera of New York, Rocky Mountain Symphony Orchestra, Cirque De Soleil and played alongside Michael Buble for his 2014 Canada Tour.  She was invited to record for the Canadian Country Music Awards and was featured in the CBC Television special for the CCMA awards.Maria runs a thriving private studio in Calgary. Her students have been finalists in the Canadian Music Competition, placed in provincials at the Kiwanis Music Festival, and won medals and scholarships for RCM exams. She has prepared her students for successful admission to classical string programs throughout North America. Maria continues her active role as a teacher, adjudicator and performer hosting and playing numerous concerts and fundraisers in support of different charities. Maria resides in Calgary with her husband and 7 year old son Lucas.
Tyson Oatway – Guitar (Edmonton)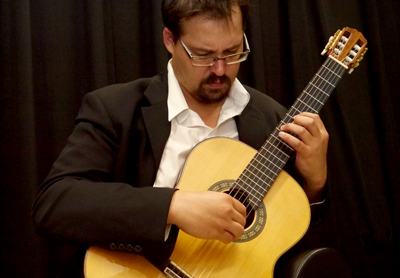 Classical guitarist Tyson Oatway has a Bachelor of Arts in Anthropology and a Bachelor of Music degree (Distinction) from the University of Alberta. He is currently completing his Master of Music degree in performance. His teaching experience includes private lessons to students of all ages and abilities. As a Teaching Assistant at the U of A, Tyson taught a first year theory tutorial and assisted in grading and proctoring for a course in Western Art Music. He has participated in master classes with Pavel Steidl, the Los Angeles Guitar Quartet, the Edmonton Early Music Society and the Edmonton Classical Guitar Society.
Adam Robertson – Voice (Edmonton)

Adam Robertson has served as the assistant conductor for the University of Alberta Mixed Chorus since 2006 and is currently working on his Doctorate of Music degree in choral conducting at the University of Alberta. Adam has a Bachelor of Music degree in vocal performance from the University of Lethbridge (2005). Adam has been involved in numerous honour choirs both provincially and nationally, including the National Youth Choir (2004).
Over the course of his Master's degree Adam sang with the University of Alberta Madrigal singers and served as both the Noon Hour Student Concert Series Coordinator and teaching assistant for the Opera Workshop. His previous conducting positions have included Lethbridge's Cantare Girls Choir and Avanti ensemble, as well as the Sherwood Park Festival singers. His conducting teachers have included Dr. Debra Cairns, Dr. Robert de Frece, and Dr. George Evelyn.
Michèle Wheatley Brown – Intermediate Piano (Calgary)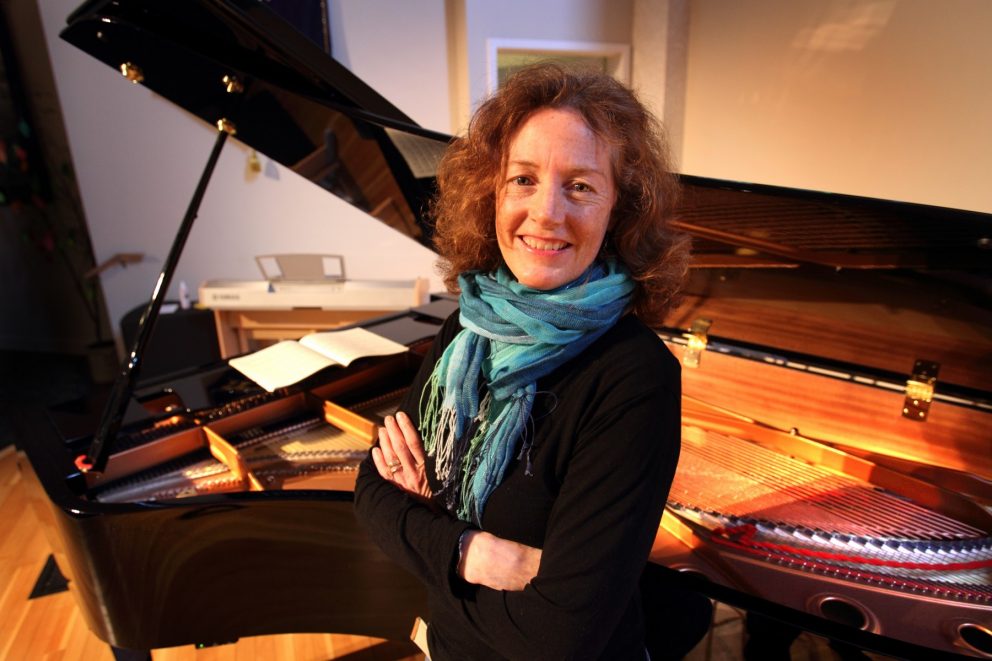 Michèle Wheatley Brown is an accomplished pianist, teacher, examiner and adjudicator. Michèle loves helping students realize their potential for making music and believes in nurturing musical successes in all her students.
A member of the RCM College of Examiners and Canadian Adjudicators' Association, Michèle examines and adjudicates throughout Canada and the United States.  She has a passion for making music a vital part of community life and is the the founding Artistic Director of a highly successful classical concert series in High River AB.
She holds a M.A. (Music) and a Graduate Certificate in Piano Pedagogy Research from the University of Ottawa. She also holds a B.Mus. and B. Ed from the University of Toronto and is a licensed Andover Educator – an international organization dedicated to teaching the principles of healthy technique to musicians.
Diana Wiens – Junior Piano (Edmonton)
Diana Wiens was born in Saskatoon, Saskatchewan. Music studies, which began at the age of seven, included piano instruction with Dr. Lyell Gustin of Saskatoon. Upon completing her Associate Degree in Piano Performance with the Royal Conservatory of Music, and graduating from the University of Saskatchewan, she taught elementary and junior high for three years before pursuing further music studies in Europe. During her five years in Germany, she studied, performed widely, and for the last two years instructed piano at the Nordwestdeutsche Musik -Akademie and at the University of Bielefeld.  In 1974, she returned to Canada to accept a position on Music Faculty at the University of Guelph, Ontario. Here, she and her husband initiated the first applied music courses in piano and voice, both of which continue to be offered today. Since 1975 they have lived in Edmonton.
From 1988 – 2009, Diana Wiens was Adjunct Professor in the Music Department at Taylor University College in Edmonton; for 8 of those years she co-chaired the Department. She is in demand as an adjudicator and workshop clinician across Canada. Recent festivals include the Kiwanis Music Festival of Greater Toronto, Whitehorse Rotary Festival, and Provincial Music Festival final competitions in Manitoba and Saskatchewan.
Diana Wiens has conducted elementary and junior high school choirs, church choirs, and college choirs. In the spring of 2007 she became interim director of the Edmonton Children's Choir. Her performances with them included an appearance at the Pacific Rim Festival in Hawaii.
Currently, Diana Wiens is conductor of the Te Deum Singers, a community choir in Edmonton, Alberta.